The Red Bull KTM Factory Racing team have travelled across the border from Chile into Argentina to contest round four of the 2018 FIM Cross-Country Rallies World Championship – the Desafio Ruta 40. Toby Price and Matthias Walkner will be joined by KTM Factory Racing's Luciano Benavides. Returning to competitive rally racing for the first time since his crash seven months ago at this year's Dakar Rally, Benavides will be keen to get back up to speed on his KTM 450 RALLY.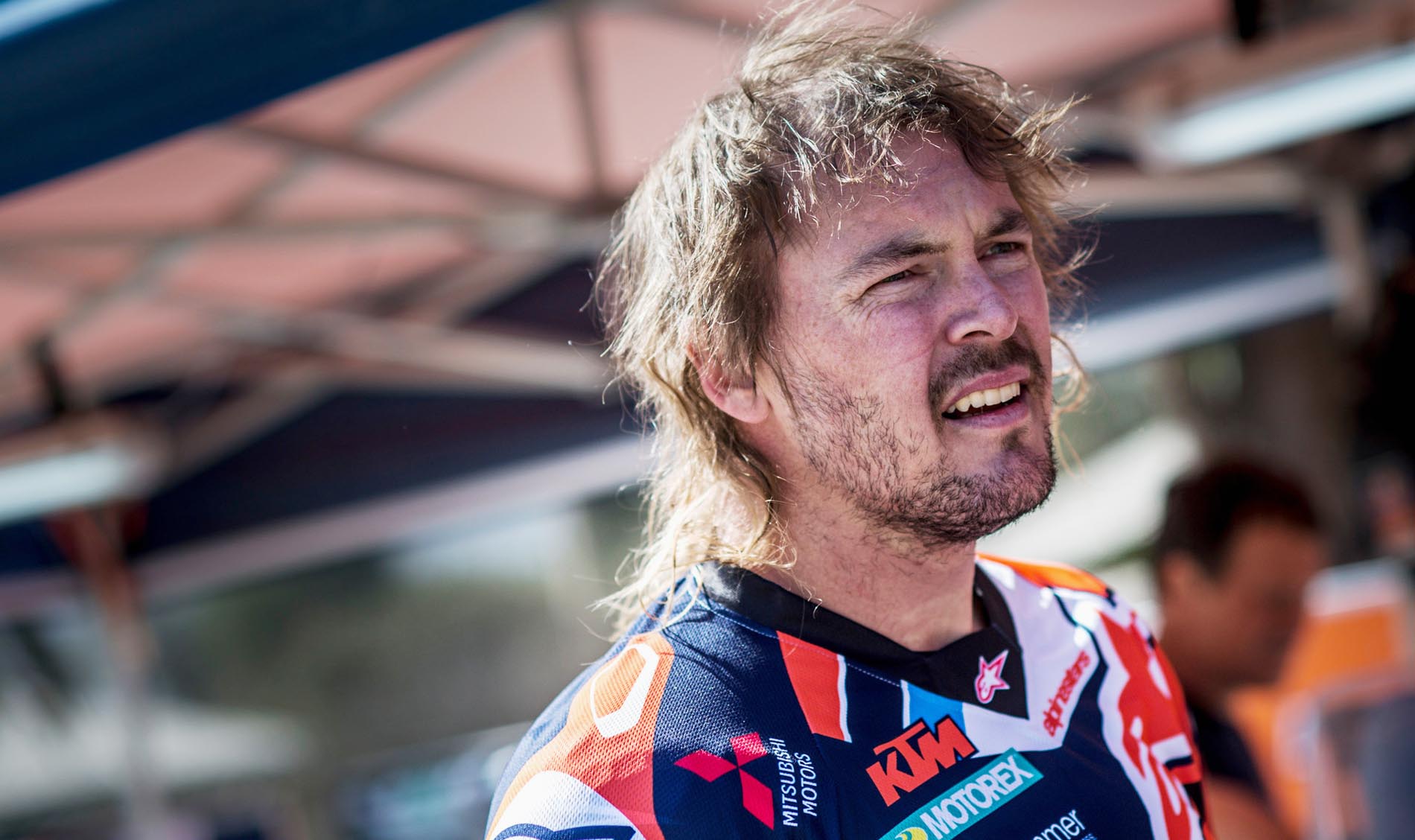 Just one week after a successful Atacama Rally, Red Bull KTM Factory Racing's Price and Walkner will gear up once again for the next round of the world championship, the Desafio Ruta 40. Held in the north west region of Argentina, the rally will see riders complete a short prologue before contesting five full days of rallying covering close to 2,300km. Starting in San Miguel the event winds its way through the Catamarca Province to finish at San Juan, just east of the Andes Mountains. In only its second year as a round of the FIM World Championship, the rally looks to be one of the toughest on the 2018 calendar.
Enjoying a great Atacama Rally by placing second overall, Toby Price is keen to carry his momentum into the Desafio Ruta 40. The 2016 Dakar Rally champion will once again be aiming for a strong finish whilst acclimatising himself to his KTM 450 Rally machine and the navigation required for success at one of the year's most challenging events. Team-mate Matthias Walkner also had a solid ride in Chile, placing fourth with one day-win, the Austrian will be hoping for a podium in Argentina and more valuable championship points.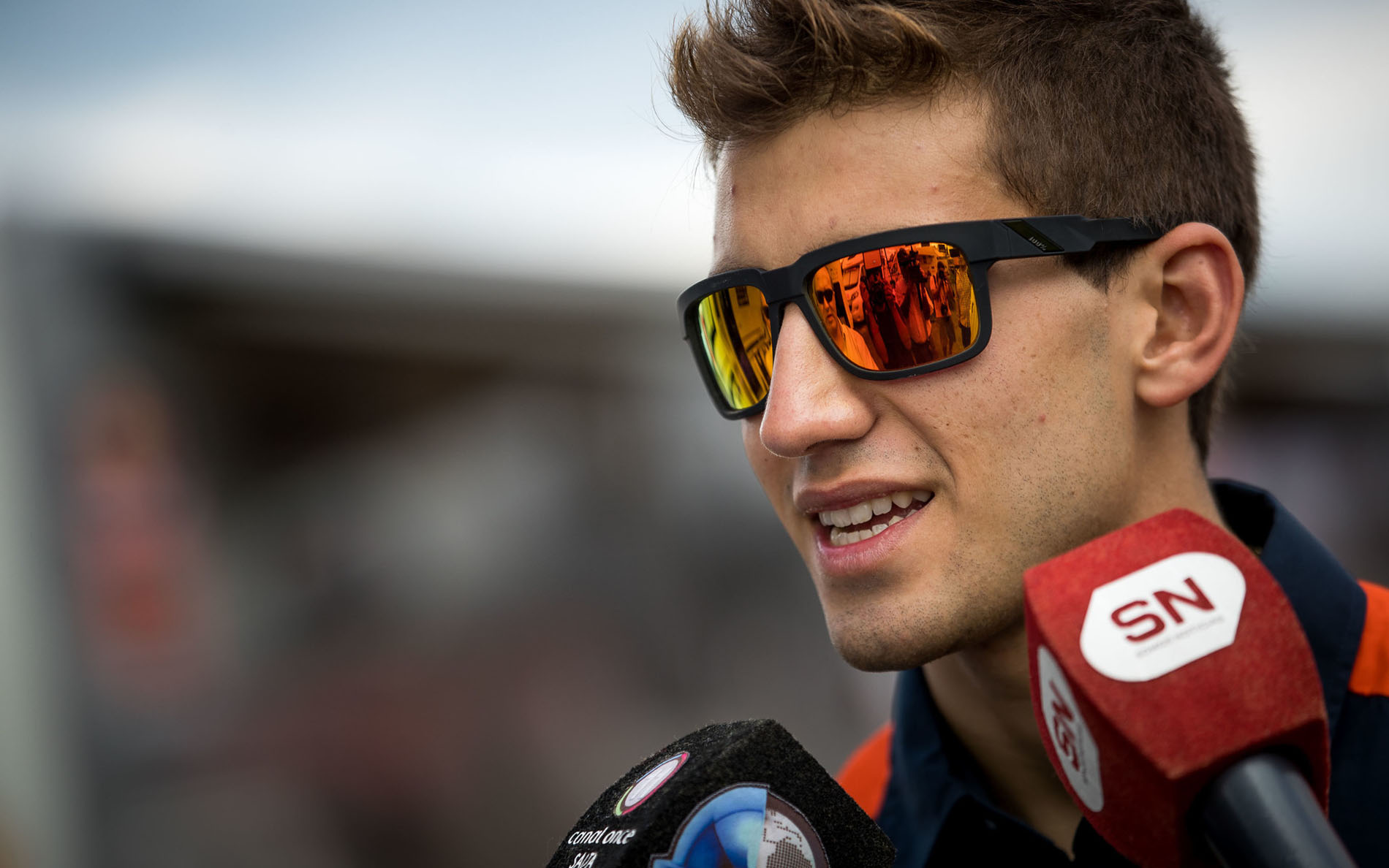 Fracturing no less than five vertebrae in his stage 10 crash at the 2018 Dakar Rally, recovery for Luciano Benavides has been long and ongoing. Now back to 100% fitness, the young Argentinian is keen to get back on his KTM and resume his learning in preparation for next year's Dakar Rally in Peru.
Luciano Benavides: "I am feeling really good right now, I have no pain in my back so I'm confident that I'm well. My injury was very serious and it took me some time to recover, but now I am ready to get back racing. My aim for the Ruta 40 is to take each stage as it comes and get to the finish safely. I am not concentrating on results right now, more on continuing to learn navigation and the riding needed to be successful at rallies. I have been able to do a lot of work on my road book skills while I was off the bike, so feel I am better prepared than ever now to do well and get back up to speed for the Dakar."
Pleased with the team's result at the Chilean Atacama Rally, KTM Rally Sport Manager Jordi Viladoms now looks forward to Argentina where hopefully the riders can earn more championship points and successfully continue their preparation for the 2019 Dakar Rally.
Jordi Viladoms – KTM Rally Sport Manager: "We always knew the Atacama in Chile would be tough, so to come away with Toby in second and Matthias in fourth was a good result for us. Obviously, it was disappointing to have Sam retire as his speed was very good and he was looking at a top finish. Hopefully we will see him back in action in Peru next month. Argentina will also be very challenging for all competitors – we know when the Dakar Rally uses this area, the terrain is unforgiving and the routes often very demanding. Nevertheless, we will do our best to overcome those difficulties and continue to work on navigation as it is often very tricky here. It's great to have Luciano back with us, especially at his home race. The focus for him will be getting back up to speed on the bike and regaining his rhythm as well as continuing to work on his understanding of the road book and the navigation-side of cross-country rallies."
The 2018 Desafio Ruta 40 starts with a short prologue on August 26 followed by five full days of racing timed specials with the final stage reaching San Juan on August 31. (source: red bull ktm factory racing)
STORY: Strong Start For KTM Riders in Argentina
STORY: Matthias Walkner als Prolog-Sieger in die erste Argentinien-Etappe
LINK: Desafio Ruta 40
LINK: KTM Rally
photos (c) Rally Zone & PhotosDakar.com