Expanding to 10 rounds, the 2023 FIM Hard Enduro World Championship calendar is now provisionally fixed. Mixing long-established venues with up-and-coming events, the championship also welcomes new races to the schedule for 2023.
Beginning in April and ending in November, the season will span nine months. Encompassing the Middle East, Europe, North America, and now Africa, the FIM Hard Enduro World Championship continues to grow and develop into a truly global championship.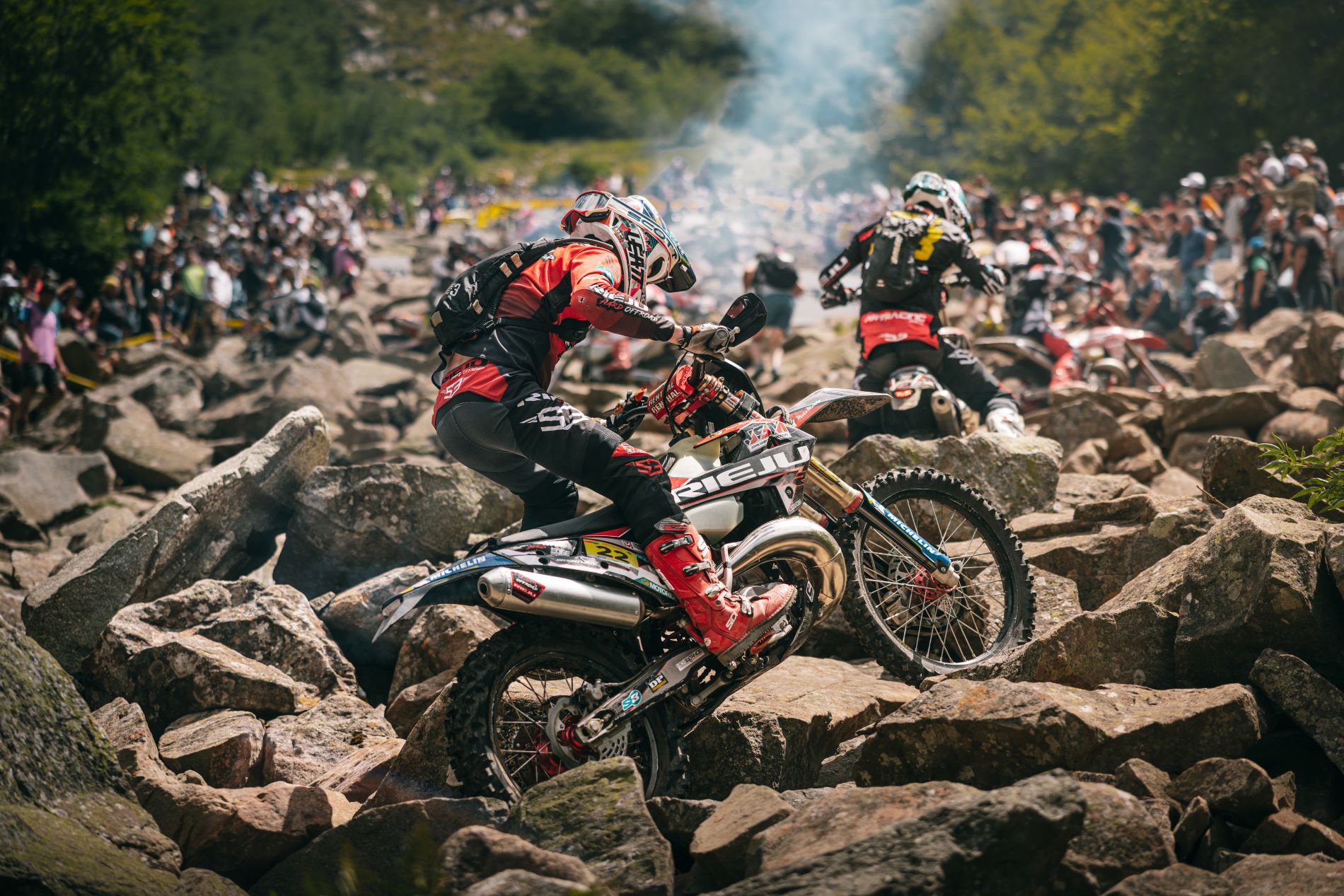 Mirroring 2022, the 2023 season will begin in Israel's Dead Sea region next April. Taking place 400 metres below sea level, the event is truly unique and a worthy venue to kickstart the new year.
From Israel the championship heads to Serbia in May for the four-day Xross. A Hard Enduro Rally, its addition to the 2022 championship proved an instant hit with riders for its rugged and raw landscape.
The iconic Red Bull Erzbergrodeo in Austria sets the tone for round three in June. Now entering its 26th edition, it's one of the most anticipated races of the season. A spectacle to behold in person, we can also look forward to continued live coverage on Red Bull TV.
Staying in Europe, July will be a busy month for competitors with both the Red Bull Abestone in Italy and Red Bull Romaniacs in Romania to contend with.
2023 FIM Hard Enduro World Championship (provisional schedule)
Round 1: TBC – Israel, April 14/15
Round 2: Xross – Serbia, May 17/18/19/20
Round 3: Red Bull Erzbergrodeo – Austria, June 8/9/10/11
Round 4: Red Bull Abestone – Italy, July 7/8/9
Round 5: Red Bull Romaniacs – Romania, July 25/26/27/28/29
Round 6: Red Bull TKO – USA, August 12/13
Round 7: Red Bull Outliers – Canada, August 26/27
Round 8: 24MX Hixpania Hard Enduro – Spain, TBA
Round 9: Roof of Africa – Lesotho, TBA
Round 10: 24MX GetzenRodeo – Germany, November 3/4
Two weeks after Red Bull Romaniacs and the championship heads to North America for the first of two stops during August. Red Bull TKO in the USA will host round six to get the second half of the season underway. Two weeks later and it's the turn of Red Bull Outliers in Canada. Both vastly different, the Red Bull TKO is a trials rider's haven thanks to its numerous boulder gardens, while Red Bull Outliers features many punishing dusty climbs.
Returning to Europe, Spain's 24MX Hixpania Hard Enduro will host round eight. A firm rider favourite, it features an enjoyable and exciting mix of race formats in the mountains of Aguila de Campoo.
Set to come as welcomed news for Hard Enduro fans the world over is the addition of the legendary Roof of Africa to the schedule. Affectionally known as 'The Mother of Hard Enduro', the Roof of Africa is the original Hard Enduro race. It was first held in Lesotho, South Africa way back in 1967. Covering up to 350 kilometres across three days, it offers both spectacular riding and scenery in abundance.
Ready to sign off the 2023 season in style will be the epic 24MX GetzenRodeo in Germany. The championship decider of the inaugural 2021 FIM Hard Enduro World Championship, the venue creates an amazing atmosphere as competitors battle the steep, root infested climbs of the tight and technical forest in Drebach, while the course itself is lined with thousands of passionate spectators.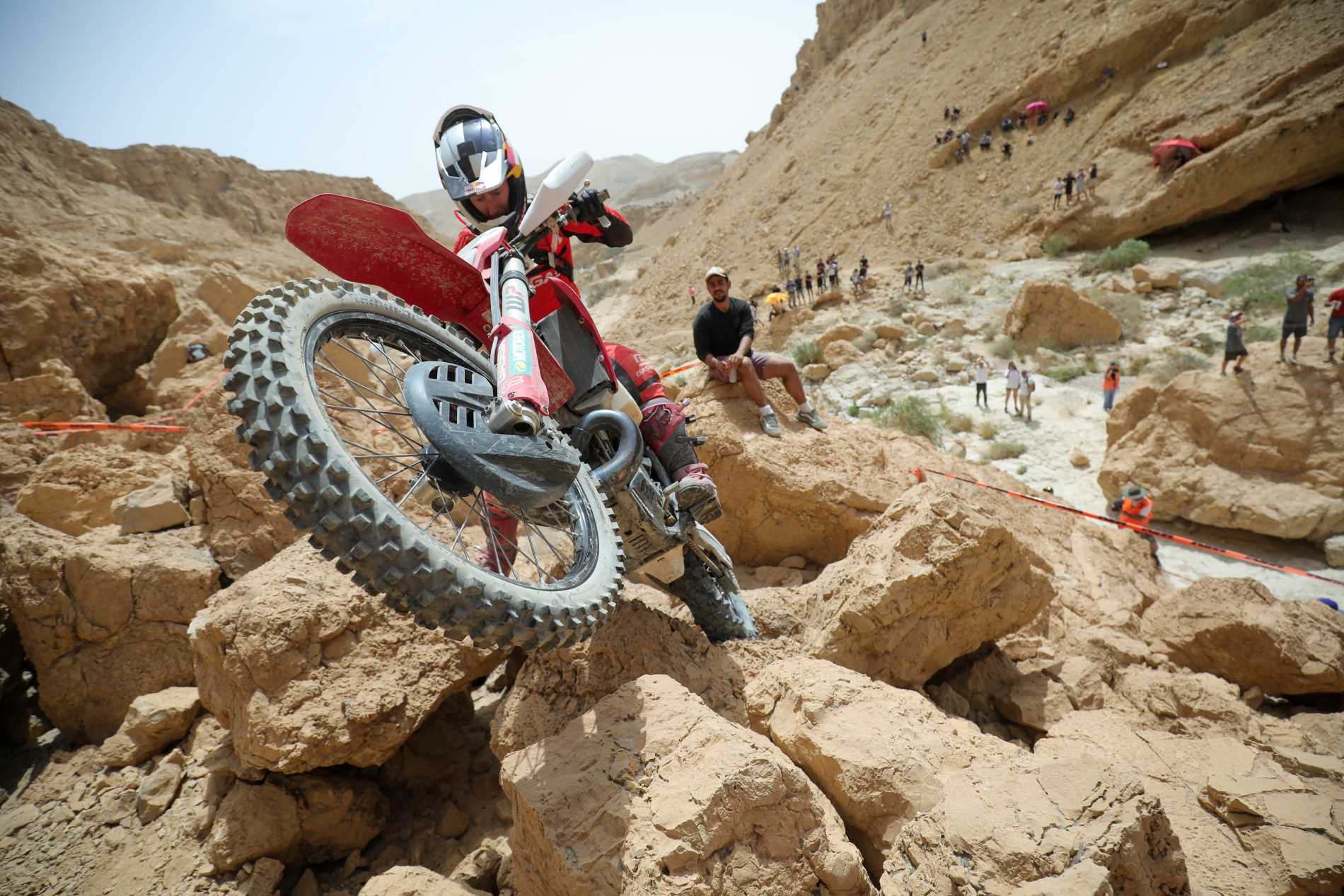 Winfried Kerschhaggl – FIM Hard Enduro World Championship Manager: "As an exciting 2022 season draws to a close, it's great to announce our plans for the 2023 championship. Continuing our efforts to expand, the FIM Hard Enduro World Championship will take place across 10 rounds and four continents next year. We've worked hard to mix established events like Red Bull Erzbergrodeo and Red Bull Romaniacs together with new races like Israel and Red Bull Outliers. It's exciting to bring the Roof of Africa into the championship for 2023. While its status is legendary, adding it to the calendar also reflects the growing number of South African competitors within the championship. We can't wait to get started on the 2023 season once the 2022 championship concludes next week at 24MX Hixpania Hard Enduro." (source: wess promotion gmbh)
STORY: FIM Hard Enduro World Championship 2023 Reduced To 7 Races (November 2022)
STORY: Manuel Lettenbichler Crowned FIM Hard Enduro World Champion (October 2022)
STORY: Red Bull Romaniacs 2023 Registration opens October 3 (September 2022)
STORY: Graham Jarvis Wins Red Bull Romaniacs 2022 (August 2022)
STORY: Michael Walkner beendet Hard-Enduro-WM auf dem 6. Gesamtrang (Oktober 2022)
photos (c) Future 7 Media & Gabriele Seghizzi/Red Bull Content Pool