New for 2022, the FIM Hard Enduro World Championship will feature a dedicated FIM Hard Enduro Junior World Cup to recognize and help promote young, rising talent within the sport. In a strong effort to raise the profile of young Hard Enduro competitors, a Junior category open to riders under the age of 22 (on January 1) will be introduced. The goal for the FIM Hard Enduro Junior World Cup is to provide a professional platform on which upcoming talent can compete in Hard Enduro at the highest level.
The Junior class will be fully integrated into the Pro category, with riders racing side-by-side with the world's best Hard Enduro riders, on the same tracks at the same time.
This will in turn offer them an unrivalled opportunity to learn, improve, and grow, while also battling for position in the overall championship.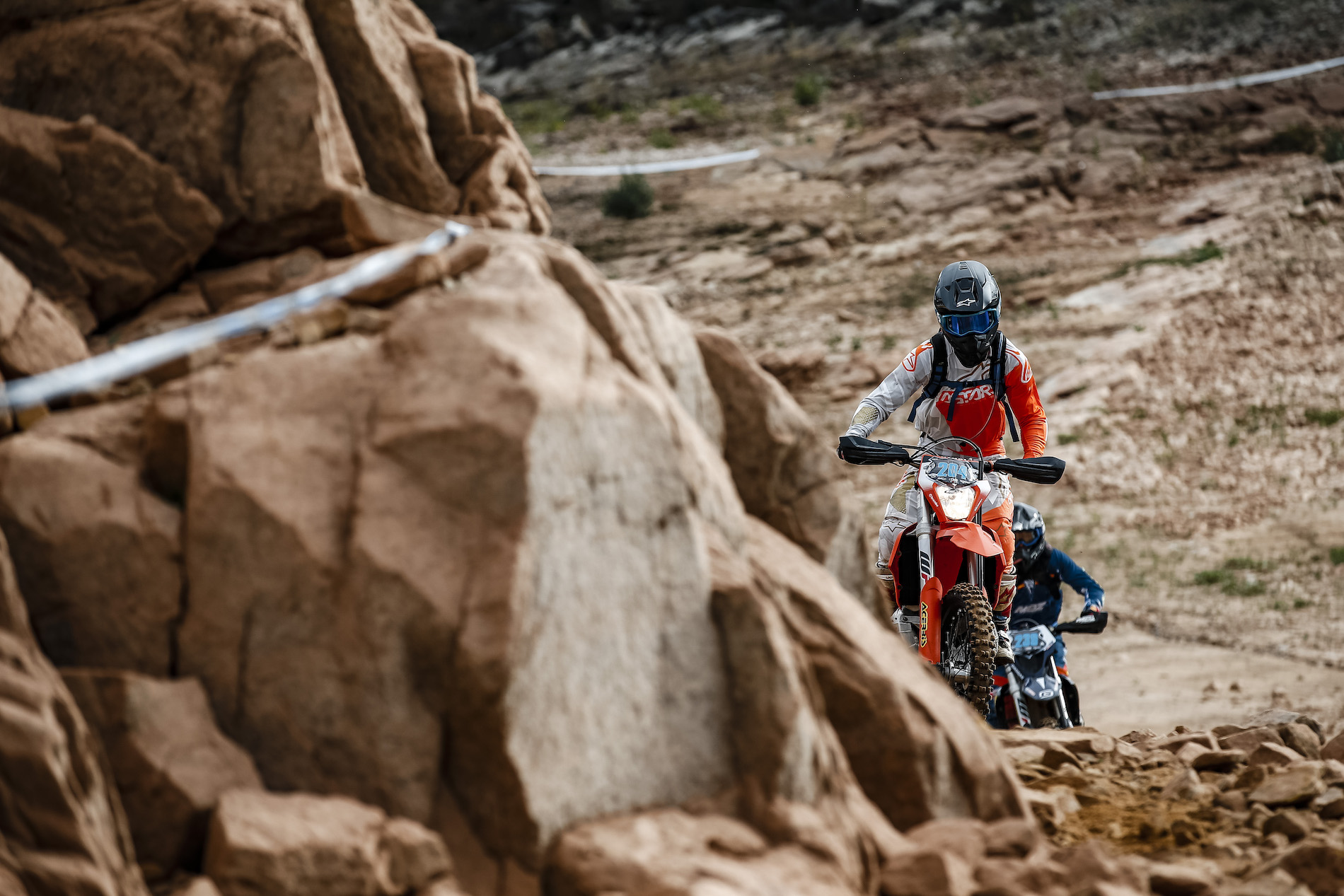 For the 2022 season, Junior riders will be awarded points at four European events. Eligible competitions include Xross, Red Bull Erzbergrodeo, Abestone Hard Enduro, and Hixpania Hard Enduro.
Keeping the selected rounds in Europe for 2022 will help to keep costs down and make participation more affordable for the primarily European-based Junior competitors.
For the inaugural season, the series will have the status of being the FIM Hard Enduro Junior World Cup with the plan to elevate it to the FIM Hard Enduro Junior World Championship.
STORY: 24MX Hixpania Added To FIM Hard Enduro Junior World Championship Calendar (June 2023)
STORY: KTM & Vrignon Racing Team Forge Closer Bond For MXGP Talent Flow Programme (September 2022)
STORY: Riders To Watch At FIM Hard Enduro Round Two In Serbia (May 2022)
STORY: Dead Sea Calling For 2022 FIM Hard Enduro Season Opener (March 2022)
STORY: 2022 FIM Hard Enduro World Championship Calendar Confirmed (February 2022)
STORY: Billy Bolt Crowned FIM Hard Enduro World Champion (October 2021)
LINK: FIM Hard Enduro World Championship
photos (c) Future7Media/Red Bull Content Pool