Red Bull KTM Factory Racing's Manuel Lettenbichler has stormed to victory at the 2023 Red Bull Romaniacs. In control and out front throughout the five-day event, the KTM 300 EXC racer delivered day after day of exceptional rides in the Carpathian Mountains to take the win by well over one hour. FMF KTM Factory Racing's Trystan Hart finished as runner-up on his third appearance at the hard enduro rallye.
Celebrating its 20th edition in 2023, Red Bull Romaniacs once again proved to be one of the toughest races on the FIM Hard Enduro World Championship calendar. For Lettenbichler to dominate the event and take the win with such a commanding advantage is testament to the skill and endurance of the young German.
Runner-up on the opening day's SuperEnduro-style prologue, Mani was then second away into Wednesday's Offroad Day 1. Choosing to push hard right from the start paid off in more ways than one for the reigning Hard Enduro World Champion. As the weather deteriorated severely later in the day, being the first to tackle each signature hill climb Mani clamed a huge advantage. At the end of the first full day, Lettenbichler held a near-24-minute lead over teammate Hart.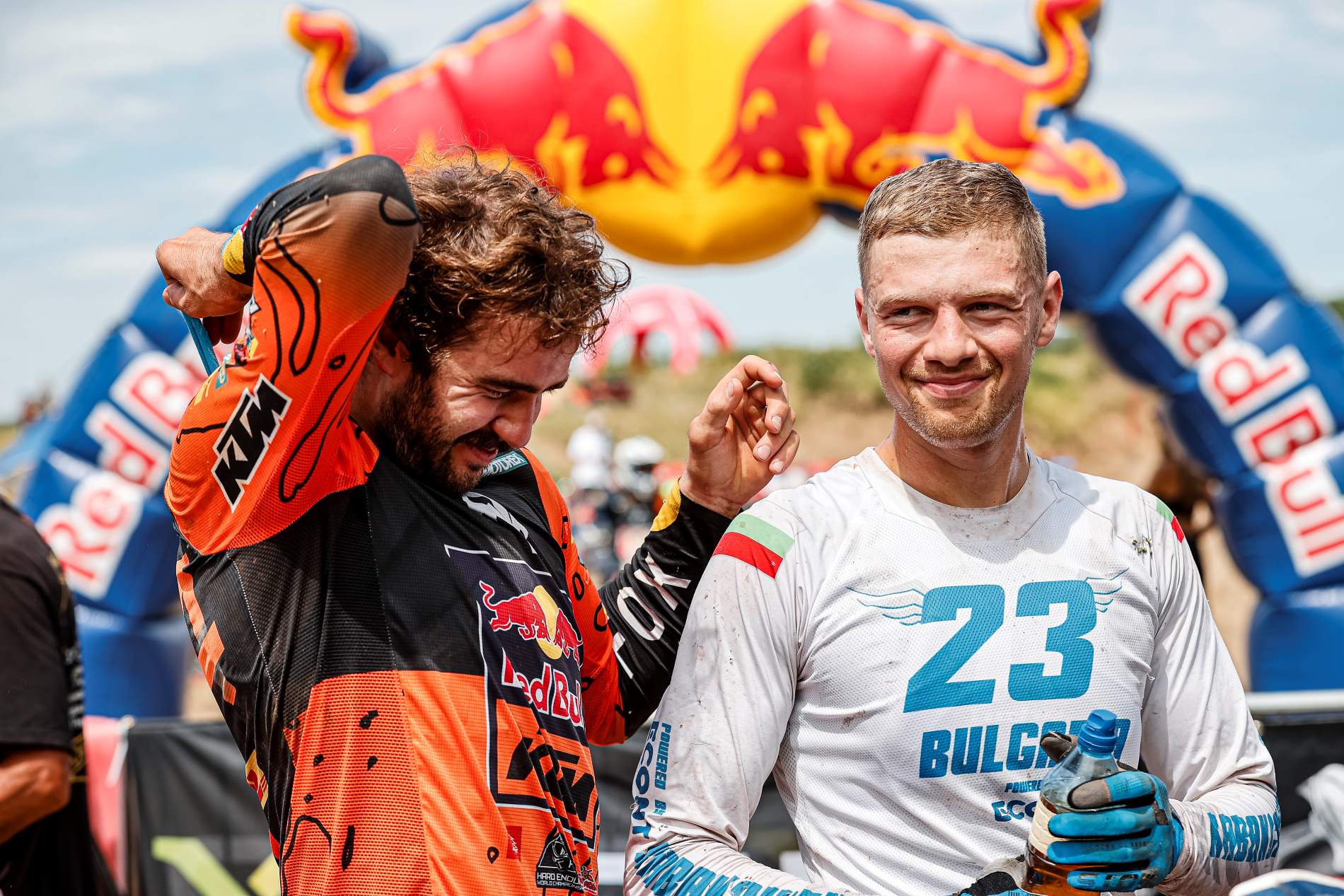 Riding without incident and coming in as second fastest at the end of Offroad Day 2, Mani extended his overall lead to an impressive 38 minutes as the race reached its halfway point. Another win on Friday further extended that advantage to almost one hour heading into the final day.
Results – 2023 Red Bull Romaniacs
1. Manuel Lettenbichler (GER), KTM, 19:45:15
2. Trystan Hart (CAN), KTM, 20:55:14 +1:09:59
3. Teodor Kabakchiev (BUL), KTM, 21:09:16 +1:24:01
4. Billy Bolt (GBR), Husqvarna, 21:25:16 +1:40:01
5. Wade Young (ZAF), Sherco, 21:32:02 +1:46:47
Saturday dawned bright for the riders and with just 99 kilometers separating him from a fourth career victory at the event, Mani knew another solid ride would secure him the win. Feeling fresh and delivering a fast and consistent pace, right up to the final, iconic hill climb, Lettenbichler claimed the top step of the Red Bull Romaniacs podium, also increasing his lead at the top of the FIM Hard Enduro World Championship standings. (source: ktm)
STORY: Manuel Lettenbichler Rides To Victory At Red Bull Outliers (August 2023)
STORY: Wales, UK, To Host The Opening Round Of 2024 FIM Hard Enduro World Championship (August 2023)
STORY: Tjaša Fifer Claims Women's Hard Enduro Performance Award At Red Bull Romaniacs (August 2023)
STORY: Graham Jarvis Wins Red Bull Romaniacs 2022 (August 2022)
photos (c) Future 7 Media/Red Bull Content Pool