After several productive pre-season international race meetings, Red Bull KTM Factory Racing are now set for the 2023 FIM MXGP Motocross World Championship with the first of nineteen rounds taking place at Neuquen this weekend for the Grand Prix of Argentina.
The works effort will be led by five-times world champion (2012, 2013 and 2016 in MX2 and 2018 and 2021 in MXGP) Jeffrey Herlings; the Dutchman completed his third race appearance in a year with a dominant victory in the opening meeting of the French Elite Championship last weekend. Herlings took Pole Position and won both motos at former Grand Prix venue La Capelle Marival to make the long trip to South America with the taste of victory once more.
Herlings, 28, will resume his MXGP career at Neuquen after missing the entirety of the 2022 campaign but hopes to reignite his world championship potential at the loose and fast circuit in the depths of Patagonia. Neuquen first entertained the series in 2015 and Herlings has claimed two wins at the site. If the 450 SX-F rider achieves two Grand Prix triumphs in 2023 then he will equal the all-time record of 101 held by Stefan Everts achieved in 2006.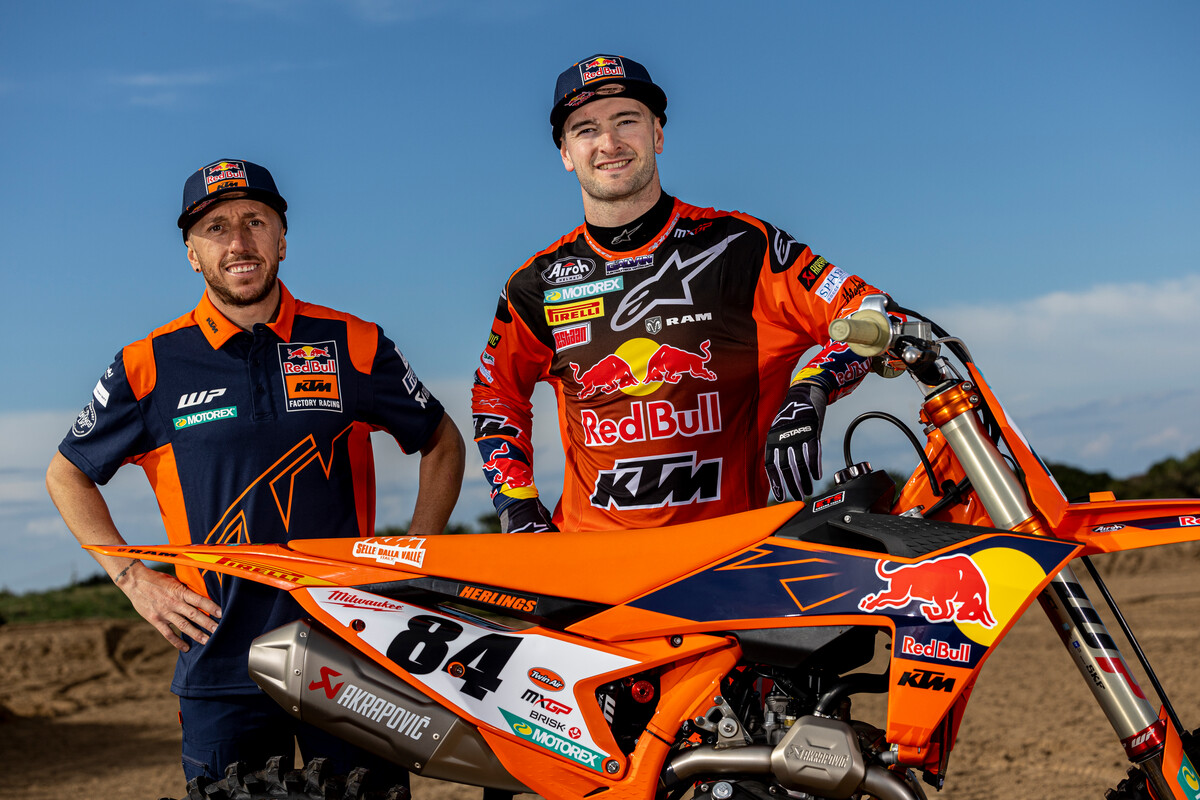 Herlings will share the awning in Argentina with a new MX2 line-up. Red Bull KTM are the reigning Team and Manufacturer world champion with the KTM 250 SX-F but have a fresh rider roster and an emphasis on developing youth. Andrea Adamo brings more Italian presence to the squad after Mattia Guadagnini was the last to shine so brightly in his first term with the crew in 2021. Adamo won two motos in two different outings of the Internazionali d'Italia last month. Liam Everts is still searching for prime race fitness after suffering a sore wrist in a practice accident but will nevertheless also attempt to make his MX2 debut in Red Bull KTM colors. Sadly, Sacha Coenen will not make the trip across the Atlantic. The teenage Belgian has been struggling with a left shoulder problem and will undergo a surgical procedure that will delay the rookie's Grand Prix introduction in 2023.
The Argentine appointment at Neuquen was created in 2015 and launched the world championship in 2018 and 2019 before a two-year hiatus forced by the recent pandemic. The Grand Prix returned to the region near the town of Villa la Angostura in 2022 where it was again the first date on the calendar. (source: ktm)
STORY: Herlings Back In The Prizes With Latvian MXGP Victory (June 2023)
STORY: Cairoli Takes The Reins As Red Bull KTM Team Manager In 2023 MXGP Reshuffle (October 2022)
photos (c) Juan Pablo Acevedo