Von Ende April bis Mitte September lädt die "Enduro ÖM 2020" zur Punktjagd. Nach dem Ende der "Enduro Trophy" wäre der ÖM-Kalender recht dünn ausgefallen. Nun wird der "Österreichische Enduro Cup" den Kern der Serie bilden. Alle ÖEC-Rennen sind zugleich auch ÖM-Läufe: "Die ÖM rückt damit wieder mehr Richtung klassischem Enduro Modus", sagt Philipp Bertl, der die ÖM zusammen mit Benjamin Diesel und der AMF neu strukturiert und betreut. Die acht Veranstaltungen mit insgesamt zehn Wertungstagen bringen auch Traditionsrennen wie das "AspangRace" und die "Roots of Türnitz". Neu ist das neue "Enduro Murtal", dessen Konzept einen echten Knaller verspricht.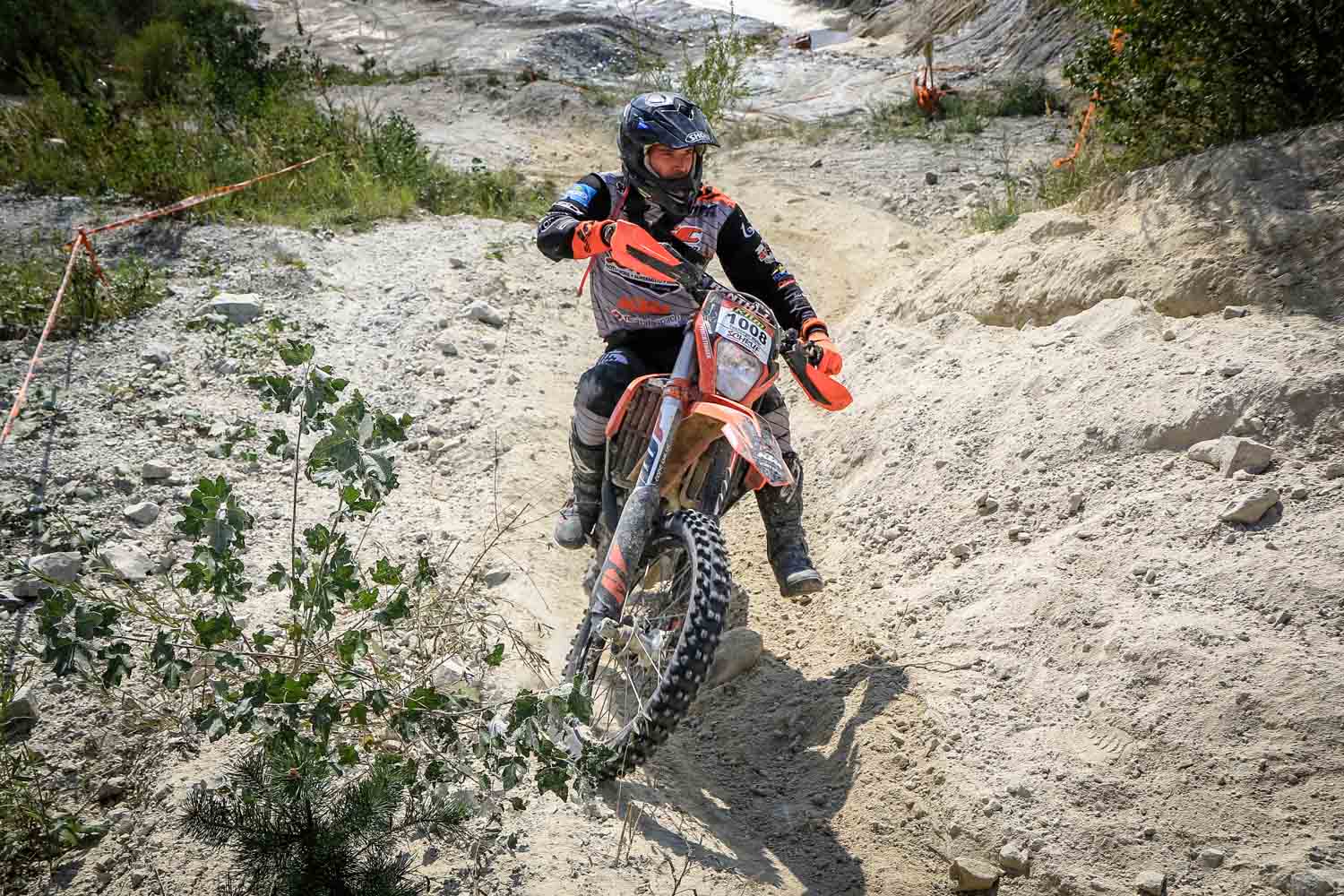 Enduro ÖM 2020 – die Termine
25.-26. April: ÖEC Guttaring
Abgesagt: 23.-24. Mai: 2 Tage Enduro Murtal (2 Wertungstage)*
30.-31. Mai: Roots of Türnitz
27.-28. Juni: ÖEC Rohr im Gebirge
01.-02. August: ÖEC Pramlehen
29.-30. August: ÖEC Ötscher (Lackenhof)
04.-06. September: Aspang Race (2 Wertungstage)
12.-13. September: ÖEC Althofen
* Das "Enduro Murtal" wurde nachträglich gestrichen. Wegen Problemen mit der Genehmigung kann dieses Rennen in diesen Jahr nicht stattfinden.
Wie bisher folgt die ÖM dem Rennmodus des jeweiligen Veranstalters. Für ÖM-Starter wird es einige Vorteile bezüglich Anmeldung und Zeitplan geben. Eine entsprechende Homepage wird gerade eingerichtet.
STORY: Der "Österreichische Enduro Cup 2020" erstmals komplett Teil der ÖM
STORY: Walter Feichtinger ist Enduro-Staatsmeister – Thomas Reichhold sichert sich die Junioren ÖM
LINK: Austrian Motorsport Federation
photos (c) Franz Luder, www.only-dirt.at