Beta Factory Racing's Steve Holcombe has successfully extended his Enduro 3 World Championship lead with a double victory at the penultimate round of the series in the Czech Republic. In the overall EnduroGP classification, Holcombe placed second on both days to maintain his position of runner-up in the standings.
Returning to competitive action following the lengthy summer break, Holcombe headed to Uhlirske Janovice in the Czech Republic for round six of the FIM Enduro World Championship. After a difficult midseason battling with health issues, the four-time world champion was keen to put his fitness to the test during two physically demanding days of racing.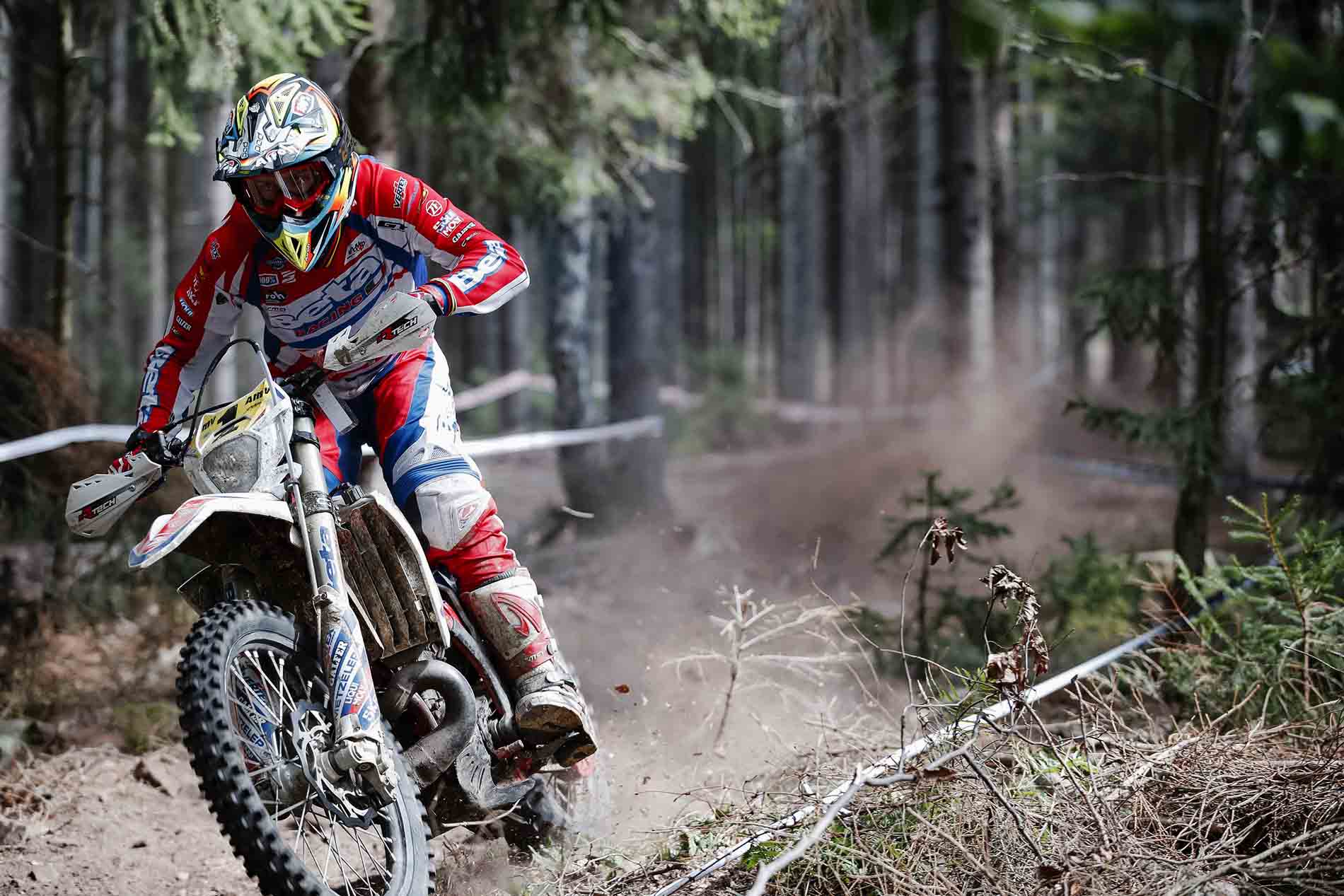 Entering the Czech event with a four-point deficit in the EnduroGP standings, the Beta rider was focused on a winning result. But injuring his ankle during Friday's super test hampered his progress on Saturday morning. Finding his rhythm in the latter half of the day, he worked his way back into contention. Regrouping for second overall, he also won the Enduro 3 category.
A strong start on Sunday saw Steve win three of the opening six special tests to put him in close contention for victory. But as the pace intensified, Holcombe was unable to find that extra bit of energy needed to fight for the top step of the podium and placed second overall. But by delivering another strong performance, he secured his second Enduro 3 class win of the weekend, extending his advantage at the top of the class to 18 points with just one round remaining.
Steve Holcombe: "It's been good to get back to racing again after the summer break. I've worked hard to return to fitness but coming to Czech I was still unsure of how fast I could be across the whole weekend. Despite wanting to win, it unfortunately didn't work out that way. My fitness is not yet in a position to properly challenge for that top step and on Friday I also hurt my ankle in the super test, which didn't help matters. I struggled to get going on Saturday morning, but came good towards the end of the day and felt like I kept that going during Sunday. I've a bit more to find in the enduro test but know that with the more races I get under my belt, the more I can build that fitness and strength back. As things stand, I've got an 18-point lead in Enduro 3, so the focus heading to the final round in France is to lock that title up. Although I'm 10 points behind in EnduroGP, all is not lost. There are still 40 points up for grabs, so I'll keep pushing as best I can."
STORY: Holcombe Clinches Enduro 3 World Championship With Winning Ride In France
STORY: Steve Holcombe Set For ISDE Return With Team Great Britain
photos (c) Future7Media