Petr Pilát will stay with KTM. The 29 year old will again benefit from latest spec two-stroke and four-stroke machinery from the factory for his training regime and calendar of international shows and competitions this season. Pilát, who is one of the principal FMX names from the Czech Republic and is known for his style, determination and initiatives such as the Petr Pilát Junior Academy, will jump with 250 SX motorcycles and will maintain a link with KTM that began back in 2005.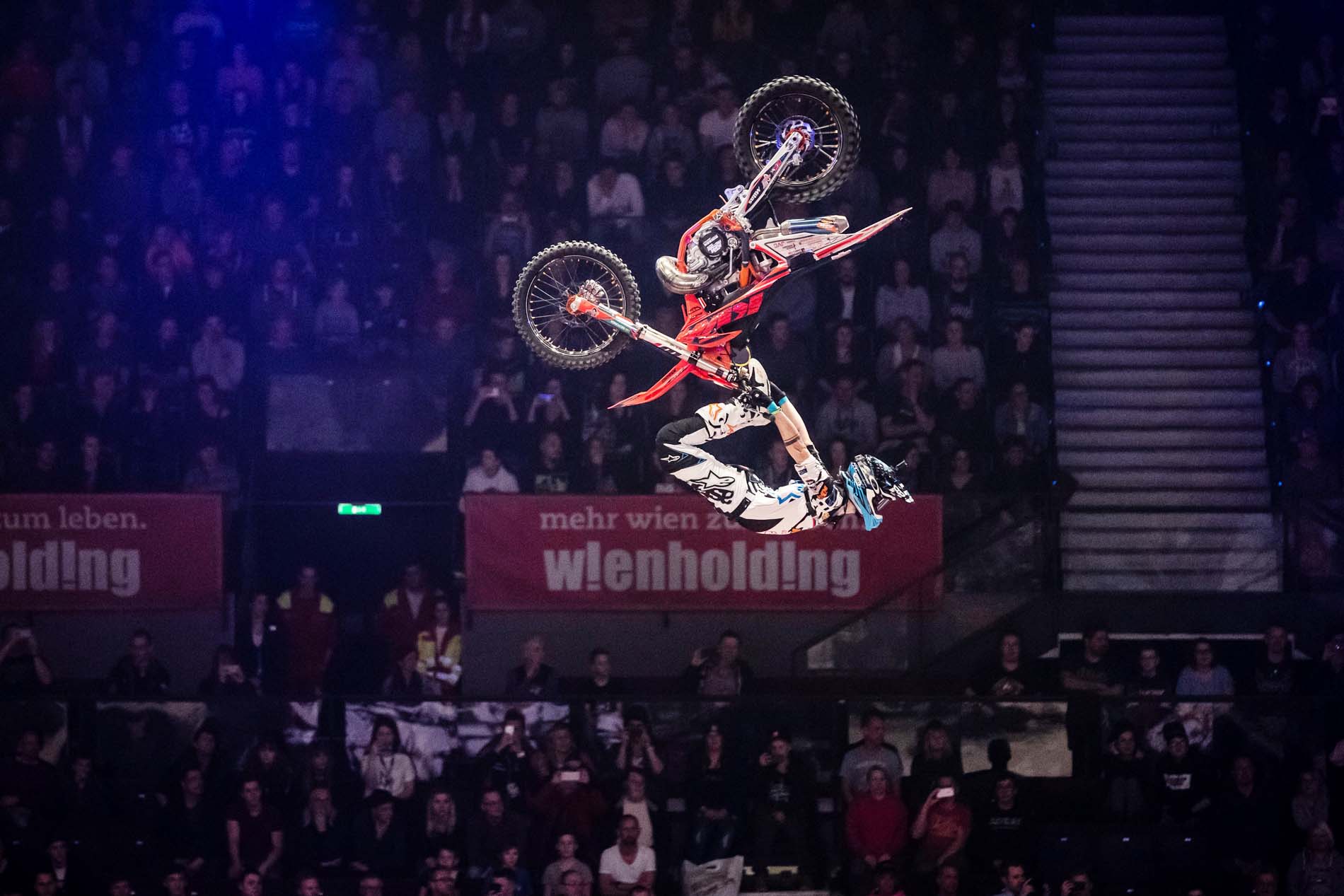 Petr Pilát: "Another year of an epic association with KTM and I'm super-happy because I love the brand and the people at the factory. I've never had an issue with the bikes and they are perfect for what I need. 2019 wasn't the best year for me even though I was really motivated. I had been working on two new tricks but then managed to break my foot and needed surgery. Unfortunately, I had an infection and a lot of pain. It meant another operation and four months of antibiotics, so I missed a lot of riding but managed to get back by the end of the year and finished 4th in the last round of the FIM World Championship in Bulgaria. Not a great result but after all I had been through it was a positive end. I'm fit and excited about 2020 and will start at the UK Arenacross series. Again, a big thanks to KTM and I'm really proud to be riding those orange bikes."
Among a busy schedule, Pilát can be seen in the Arenacross series in the UK, Night of the Jumps, Masters of Dirt, Night of Freestyle, Goodwood Festival and appearances at the Austrian MotoGP round at Red Bull Ring and the MXGP Grand Prix of Czech Republic later in the summer.
photos (c) Jon Shrimpton & Philipp Greindl