With round three of the SuperEnduro series in Spain marking the halfway point in this year's championship battle, two-time world champion Colton Haaker arrived in Madrid knowing that a winning result was necessary to lift his title hopes.
STORY: No Happy Ending In Madrid – Taddy Blazusiak Injured
Feeling comfortable with the course from the off, Haaker set some impressive lap times in training before transferring his impressive pace into the fastest time for the qualifying SuperPole.
Executing a near-perfect start in race one, Haaker immediately took control of the lead. Breaking away from the rest of the field, he secured his first victory of the night. With the start order reversed for race two, the American tried to ride cautiously on lap one and unfortunately became entangled in a multi-bike collision. Remounting near last, he battled his way up to second. However, becoming stuck on the final rocky corner resulted in a three-way fight to the finish line. Crashing heavily with close rival Taddy Blazusiak, Haaker was lucky to walk away unscathed in third. With the overall win up for grabs, Haaker refocused for race three and delivered arguably his best performance of the night. Riding to a commanding 26-second margin of victory, he secured the top step of the podium and took control of the championship lead.
Colton Haaker: "It's feels great to come away tonight with the overall win and also become the new point's leader in the championship. I really wanted to push for the victory tonight and race my way back into title contention and I definitely feel like I did that out there, despite what was a very eventful night on the track. From practice I felt good and I felt sharp. I was laying down fast times and not going above myself to do it. SuperPole was a near perfect lap and that rolled across into race one. I put myself in a great position off the start and got into an early lead and took the win. In race two I started cautiously knowing there would be carnage. Unfortunately, I got tangled up in bikes on lap one and had to come from last. I made it to second but bobbled in the final rock corner and that turned into a three-way battle to the finish line. Taddy Blazusiak and myself came together and we both hit the ground hard. Thankfully I was ok for the final race and was able to come out and win that for the overall and with it take the championship lead. We've Budapest in two weeks' time and I'm looking forward to going there with the leader's red plate."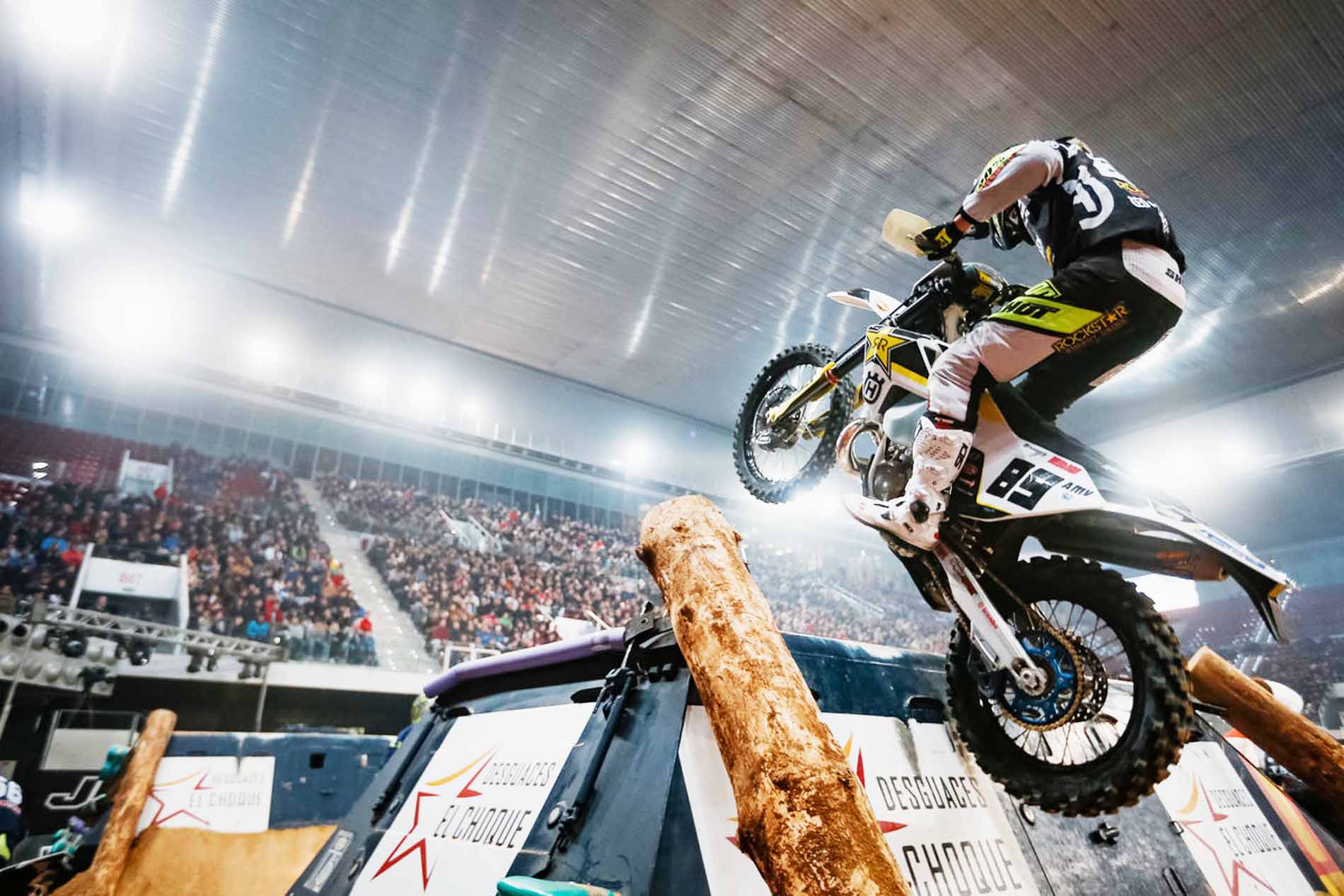 For teammate Alfredo Gomez, his home race in Madrid was one to savour. Deciding to return to racing following an elbow injury last time out in Germany, the Husqvarna TE 300i mounted rider hoped for a top-five result. Feeling better than expected, the Spaniard raced his way into podium contention as the evening progressed. Ninth in race one, he jumped to fifth in race two. A much-improved start in race three saw him avoid trouble and after holding second place from mid-distance he did enough to secure third overall.
Alfredo Gomez: "I can't honestly believe that I've managed to finish third overall tonight. Two days ago I wasn't sure if I would ride because I'm still recovering from an elbow injury that I sustained last time out in Germany. I did some training laps and decided I should try to race. I was aiming for top five at best. But this is my home race and I guess that just makes you want to deliver the best result you can. I rode safe in race one for ninth and then did better in race two for fifth. I got into a good position in race three and with other riders having problems, suddenly I was in second. After that I tried to remain calm and focused and control the position to the finish. Third overall is an amazing result and I have to thank everyone who's helped me during these last few weeks to get to this position – behind the scenes it's been a real team effort."
Championship Standings (After round 3)
1. Colton Haaker (USA), Husqvarna, 159 points
2. Cody Webb (USA), KTM, 146 pts
3. Taddy Blazusiak (POL), KTM, 128 pts
4. Pol Tarres (ESP), Husqvarna, 90 pts
5. Alfredo Gomez (ESP), Husqvarna, 80 pts
The 2019 FIM SuperEnduro World Championship continues with round four in Budapest, Hungary on February 9.
STORY: Blazusiak Wins Hungarian SuperEnduro – Haaker Maintains Championship Lead
STORY: Vorschau Budapest – Blazusiak und Webb jagen Colton Haaker
STORY: FIM And ABC Communication Extend Super-Enduro Agreement
STORY: No Happy Ending In Madrid – Taddy Blazusiak Injured
STORY: Sieg und Gesamtführung für Cody Webb in Riesa (german)
LINK: SuperEnduro.org
LINK: Husqvarna Motorcycles
photos (c) Future7Media