The FIM Hard Enduro World Championship prepares to click into gear again and head to round two, the Xross Hard Enduro Rally. A tough, traditional, and long-standing event, the Hard Enduro takes place across four days in the rugged mountains of Zlatibor, Tara, and Mokra Gora.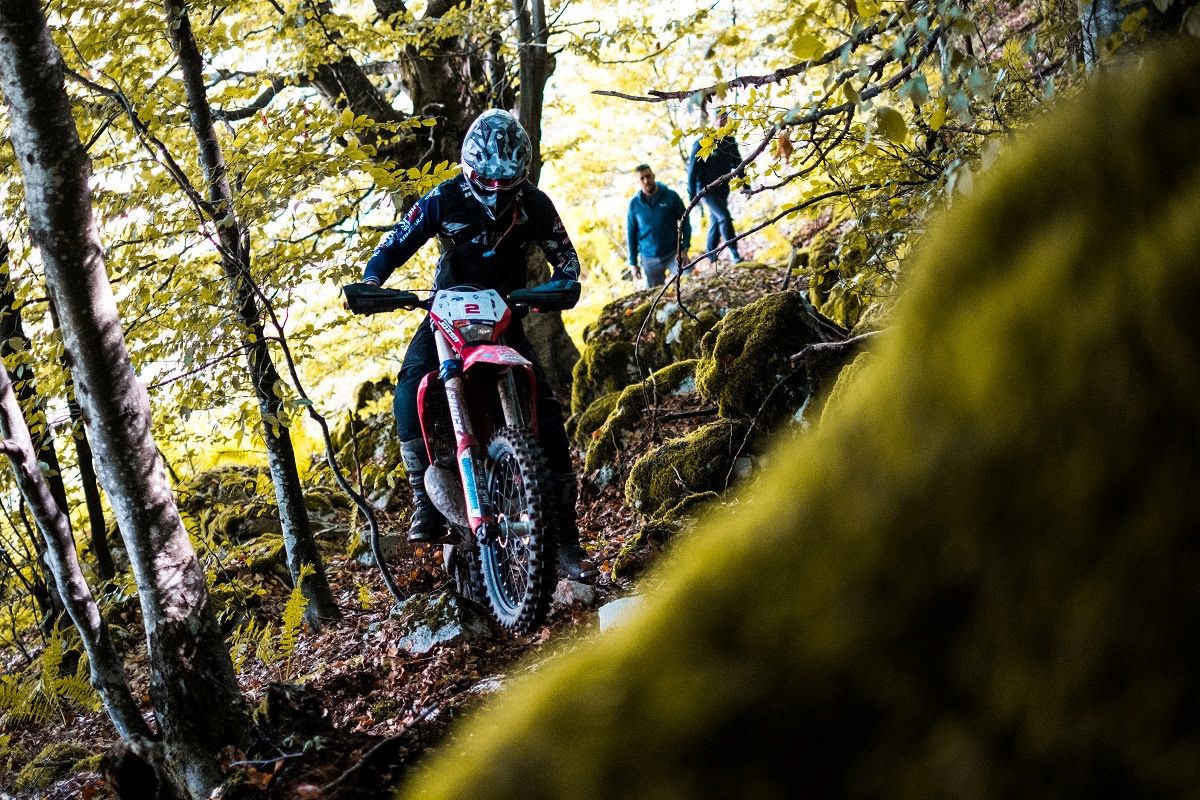 After an exciting and extremely hot start to the season in Israel, the switch to Serbia is sure to spice things up. A new event to the HEWC series, but one with a long Hard Enduro history, the Xross Hard Enduro Rally offers a true mix of remote and mountainous terrain, technical forest riding, and GPS navigation to master.
The event itself has been steadily growing in stature since its first edition in 2014. Starting off small on the Kopaonik mountain, it's grown and expanded to include the additional Mount Tara and Mokra Gora mountains, with Zlatibor becoming the new centre location for the race.
Action begins on Wednesday, May 18, with an opening ceremony followed by the afternoon Akrapovic Straight Rhythm prologue. It's then down to the serious business of racing on Thursday for the first of three 100-kilometre-long days. Each day the riding will take the Pro, Expert, Hobby, and Amateur competitors deep into the surrounding mountains, pushing everyone to their limits.
At the series opener it was Sherco Factory Racing who stole the show with Spain's Mario Roman racing ahead to the overall win. Teammate Wade Young was in the hunt for victory too, but a mistake in the closing stages denied him that chance. But with both riders continually pushing the pace throughout Minus 400, it's clear that the French manufacturer is firing on all cylinders in 2022. Young, a former two-time winner of the Xross Hard Enduro Rally, will look for redemption in Serbia. (source: fim hard enduro world championship)
STORY: Manuel Lettenbichler Wins Xross Hard Enduro Rally In Serbia (May 2022)
STORY: Historic Stage Win For Teodor Kabakchiev At Xross Hard Enduro Rally (May 2022)
STORY: Riders To Watch At FIM Hard Enduro Round Two In Serbia (May 2022)
STORY: Mario Roman Wins Big At Minus 400 (April 2022)
photos (c) Zoran Jesic/Xross.rs