Returning to competitive action following a six-week break between rounds one and two, Beta Factory Racing's Steve Holcombe was highly motivated to repeat the double victory he secured in Germany. Working hard between rounds to improve both his speed and fitness, Steve arrived to Valpacos in confident spirits.
Getting things off to a flying start, Holcombe topped the Friday evening super test on his Beta Racing RR 300. Rolling that momentum into what would prove to be a long and physically demanding day of racing on Saturday, Steve's position at the top of the classification remained unchanged. Recording six of the fastest times from the day's 13 special tests, he secured a 23-second margin of victory in the overall EnduroGP category, while also comfortably topping the Enduro 3 class.
A fast start to Sunday morning once again saw him climb to the top of the time sheets in what would be a shortened day of racing. However, with the special tests forming only one clear fast line, his advantage was lessened. A mistake on lap two of three, caused by hitting a rock on the racing line, cost him valuable time in the enduro test. With not enough time to recover, he was forced to settle for the EnduroGP class runner-up result. The disappointment was sweetened somewhat by claiming another Enduro 3 class victory to ensure he remains unbeaten so far in 2019.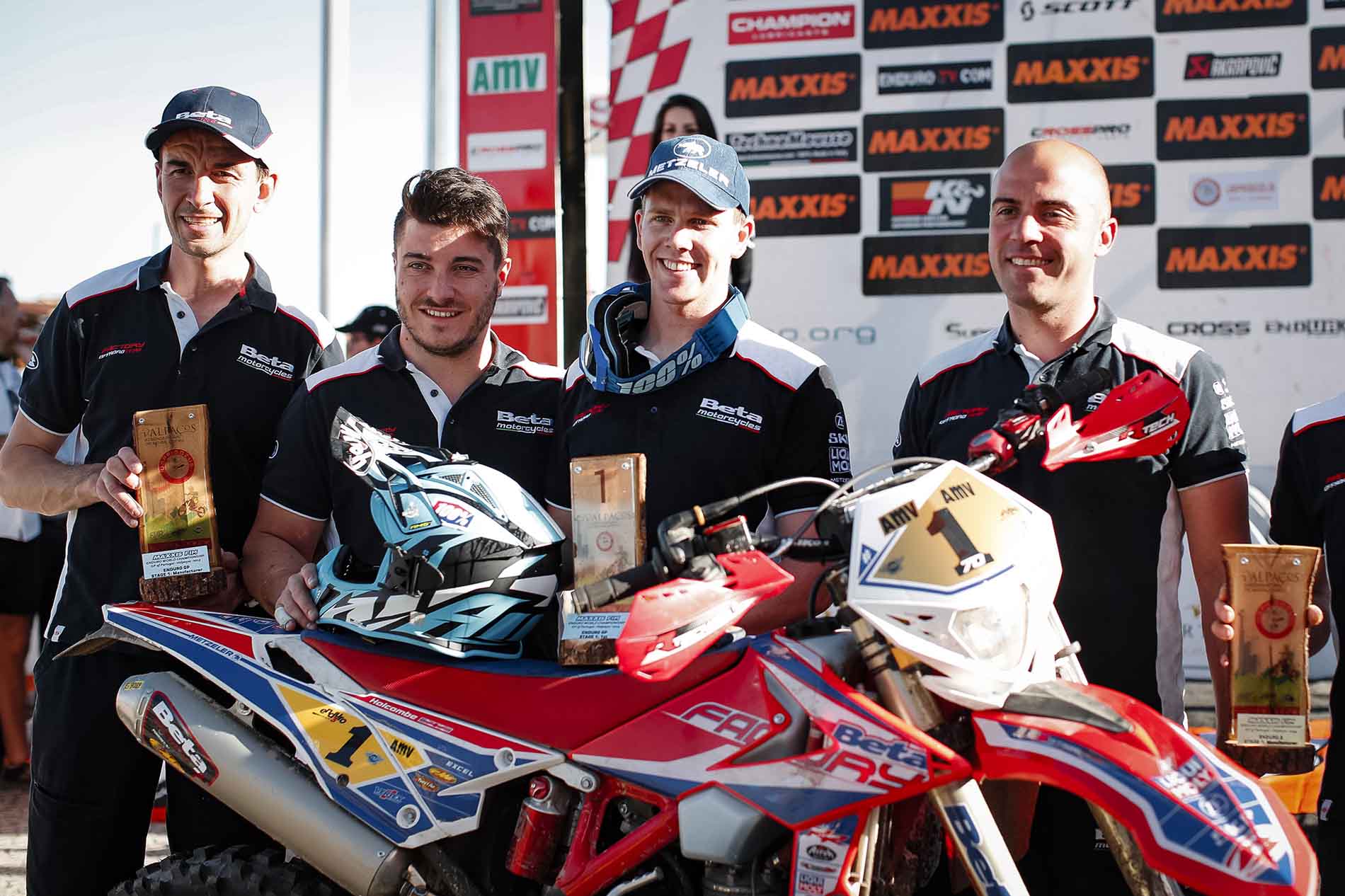 Steve Holcombe: "It's been good to get back into the swing of things after such a strong start to the championship in Germany. Naturally, it would have been nice to win both days but a first and second is pretty good. Saturday pretty much went to plan, like I hoped it would. With the style of special tests we had this weekend I could see that not too many line options were going to form and so on the opening two laps I really wanted to push hard and capitalise on that. I managed to build up a decent lead before the final lap to take the win. I went with the same tactic for Sunday, but to be honest there wasn't as much of an advantage to be gained – there was really only one fast line. I led lap one, but on the second enduro test I caught a rock with my front wheel and ended up in a bush. I did what I could after that, but ultimately, I missed my chance at winning. On a positive, I still gathered good points for the championship and know it was only one mistake that cost me. We've round three in Spain next weekend and I'm looking forward to going there with the speed I'm showing."
EnduroGP World Championship Standings (After round 2)
1. Steve Holcombe (Beta) 77pts
2. Brad Freeman (Beta) 69pts
3. Danny McCanney (TM) 58pts
STORY: Beta Factory and Steve Holcombe renewed until 2021
STORY: Steve Holcombe Opens Enduro GP Account With Double Win In Germany
photos (c) Steve Holcombe Communication Service