The dates are set, July 25-29, 2023 for the Red Bull Romaniacs special 20th Edition, "The Impossible", once again bringing together both amateur and professional competitors from around the world. It is the only five day rallye of its kind, where the world's top hard enduro professionals, F.I.M World champions and amateur riders 'living their dream' converge and descend upon the Romanian wilderness to battle it out against the unforgiving mountains, forests, gnarly up and downhills and experience the unbelievably spectacular Carpathian scenery.
Registration will OPEN on October 3. 2022 at 13:00 EEST Eastern European Summer Time (Romanian time)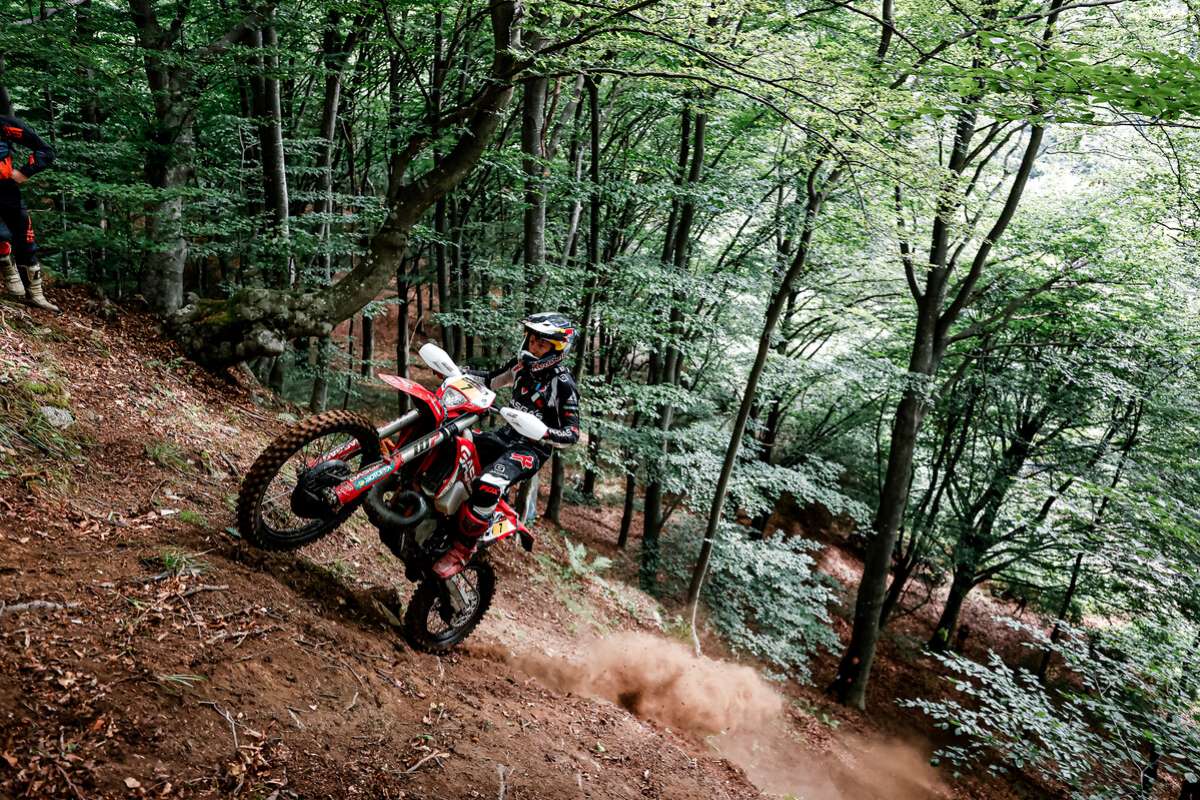 Having been quiet for a while, rest assured things are in full swing again with preparations for the big two zero edition of Red Bull Romaniacs. Scouting for new tracks daily trying to beat the rapidly changing weather and focusing on keeping in closer proximity to Sibiu with less travel required and more time racing. The introduction of the Legends class for this special edition will see many familiar faces return out of the woodwork to the Romaniacs tracks. It'll be interesting to see how some of the pioneers of the sport rate today's level of competition.
Red Bull Romaniacs hard enduro rallye was created in 2004 by founder Martin Freinademetz. Over the past 19 years it has evolved and is renowned as the world's toughest hard enduro rallye attracting competitors from over 50 countries around the world. (source: red bull romaniacs)
STORY: FIM Hard Enduro World Championship Expands To 10 Rounds For 2023 (September 2023)
STORY: Graham Jarvis Wins Red Bull Romaniacs 2022 (August 2022)
photos (c) Future7Media