It was tough in Italy, but Taddy Blazusiak fought hard, right to the end, to claim a sixth place result at the 2021 Abestone Hard Enduro. Showing great speed throughout the three-day event, the hard enduro legend qualified third-fastest for Sunday's Super Final, and despite a crash early on, was able to bring his EC 300 home inside the top six.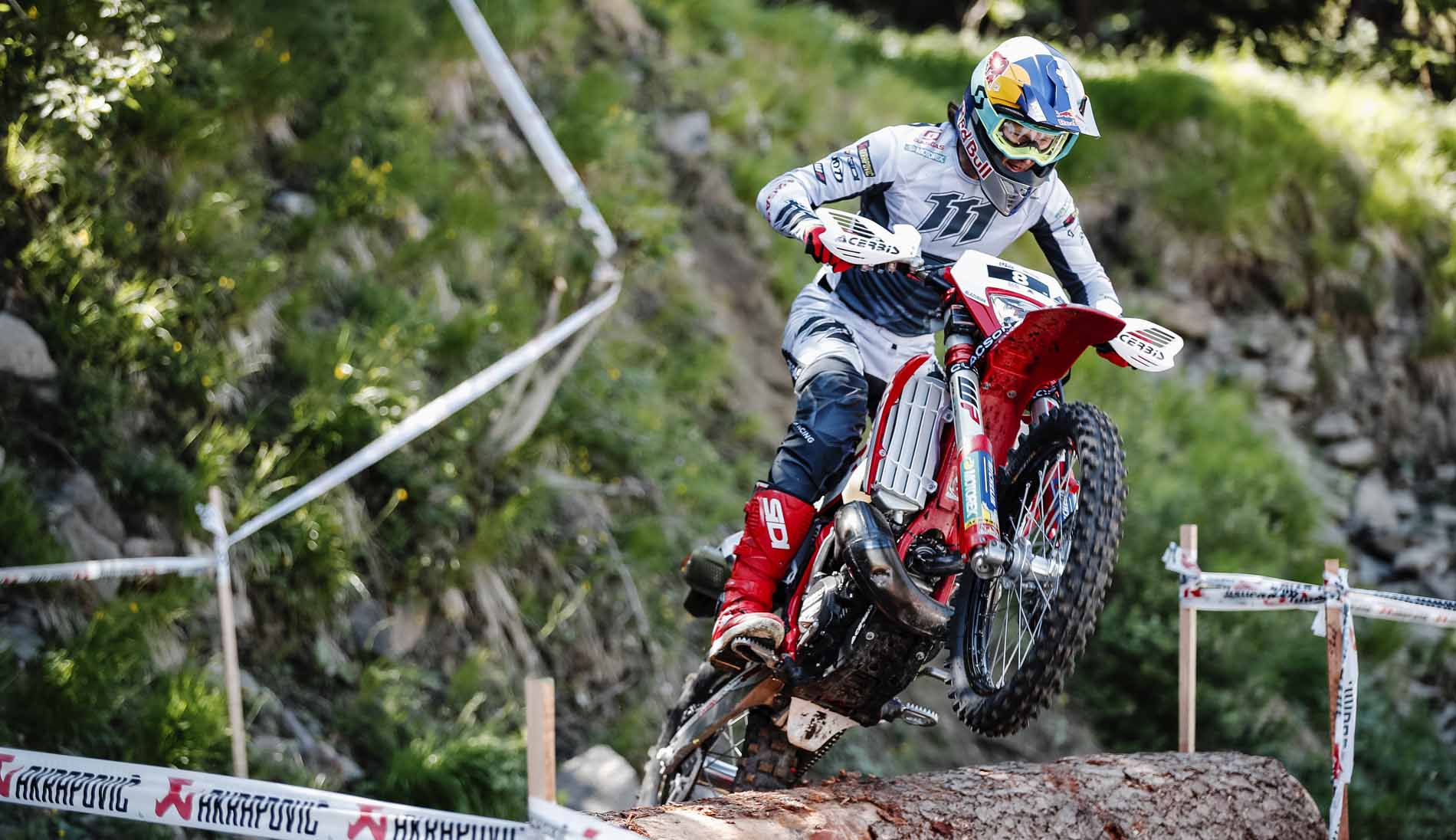 With racers covering two laps of the 15km, technically demanding Super Final course, the third day at Abestone Hard Enduro proved to be as tough as the organizers had promised. As the third rider to be released into the race, Blazusiak had his sights set on chasing down his two rivals ahead of him.
Put on the back foot after his mistake in the river, Blazusiak soldiered on, staying in touch with the riders in front, but unable to make up any ground. Ultimately finishing in sixth, the experience Polish racer was disappointed not to have converted his qualifying time into an event podium, but was nevertheless pleased with his riding and fitness. Taddy Blazusiak now looks forward to the longest event on the calendar – Red Bull Romaniacs.
Taddy Blazusiak: "I really enjoyed today – the race was really tough, but good fun, and I think in general I rode really well. I was in the fight for the podium early on and heading through the river section I made a mistake that cost me some time and put me a few minutes behind the guys in front. I tried my best to claw the time back, but I bruised my ribs a little in the crash and decided to aim for a good, safe finish. I'm really happy with sixth place, especially as I was on pace with the others. The event here in Italy has been great, the fans have been amazing too. The race is really intense, the terrain is perfect for hard enduro – I hope it stays on the calendar for a long time to come."
The next race for GASGAS Factory Racing in the FIM Hard Enduro World Championship calendar will be Red Bull Romaniacs, held in Romania from July 27-31. (source: gasgas)
STORY: Billy Bolt Takes Victory At Abestone Hard Enduro In Italy (July 2021)
STORY: Taddy Blazusiak Get's Back To Work At The All-New Abestone Hard Enduro In Italy (July 2021)
photos (c) Future7Media