Beta Factory Racing's Steve Holcombe has won this year's Italian Enduro Championship delivering a debut
national title for the Italian manufacturer on their Beta RR Racing 4T 350.
Arriving to the final round of the Italian Enduro Championship in Arma di Taggia as series leader, Holcombe
looked to clinch the title in what's been a challenging pandemic hit year. Knowing he held a comfortable points
gap over his nearest competitor Thomas Oldrati, Holcombe put his energy into racing for the championship,
while remaining safe ahead of the EnduroGP double header.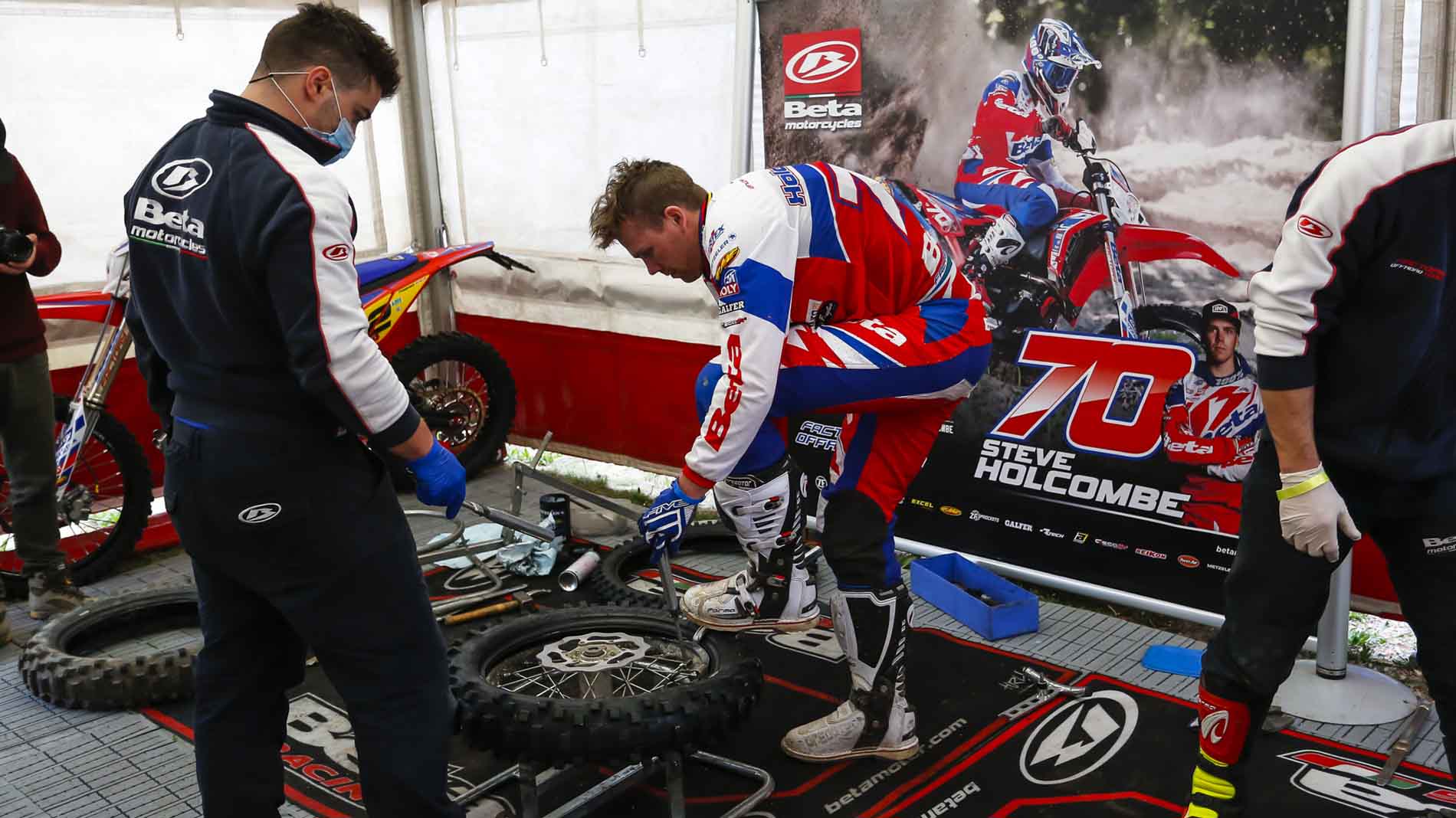 Taking his time to adjust to the conditions on Saturday, Steve steadily worked his way up the leaderboard to
finish a strong second behind teammate Brad Freeman. On day two, a small crash on the extreme test set him
back. And with one less lap to ride than the previous day, he had to push hard to get back to sixth in order to
seal the title.
Steve Holcombe: "I'm made up to win the Italian Enduro Championship again. I know how much this means to Beta because it's their national series and it's become important to me on a personal and professional level,
too. The focus for this weekend was to lock up the title as safely and cleanly as possible knowing that the final
two rounds of EnduroGP are just days ahead. It can be hard to find that balance, instead of just racing to win,
so there were a few mistakes this weekend. Thankfully, it all came good. I'm delighted to have won this
championship back and doing it on the 350 four-stroke for the first time is the icing on the cake!"
STORY: Steve Holcombe Edges Closer To EnduroGP Title With Portuguese Victory (November 2020)
STORY: Holcombe Gains Points Lead At Rain Soaked Italian Championship (October 2020)
photos (c) Cristiano Morello & Future7Media