The World Enduro Super Series just announced that Spain's Hixpania Hard Enduro will become part of the forthcoming 2019 championship. Joining the series as round four, Hixpania Hard Enduro will replace the provisionally proposed Classic Enduro in Italy and will be held on June 21-23. Facing complications in securing a suitable venue in Italy in June, series organisers WESS Promotion GmbH decided to look further afield. Following discussions with The 5 Elements event organisation team they were able to incorporate Hixpania Hard Enduro into this year's series.
Now entering its fourth edition, the Hixpania Hard Enduro has quickly become one of Spain's most prestigious races, and one of Europe's most visible Enduro races. Annually attracting many of the world's best Enduro riders, it also welcomes a wealth of eager amateur competitors. For 2019, the race moves from its original autumn date to become a 'summer' event. The format of the race itself will remain unchanged. Staged over three days, the opening day of competition will feature a Superenduro-style prologue in the heart of the Aguilar de Campoo's medieval town.
The second day's 'Campoo Extreme' will take riders out on a challenging, 50-kilometre Cross-Country loop around the nearby lake, which competitors will complete three times. Bringing proceedings to a close, the third and final day of competition – known as 'Lost Roads' – will feature a multi-lap Hard Enduro race located in the infamous nearby quarry.
Winfried Kerschhaggl – WESS, Series Manager: "We're extremely happy to welcome the Hixpania Hard Enduro into the 2019 WESS calendar. It's a race we have watched closely over the last number of years and can see how important it is for both the riders and the passionate spectators who come to watch. The format of the race is one which embodies a little bit of everything WESS stands for. It mixes Superenduro, Cross-Country and Hard Enduro seamlessly, all during one event. Although our initial goal was to host round four of the series in Italy, the difficulties in trying to find a suitable venue on that specific date regrettably made it impossible. However, we're now looking forward to working with Fran Rico and his 5 Elements team and fully trust that they can deliver a memorable event for all to enjoy. We're confident that Hixpania Hard Enduro will deliver some of this year's standout moments of the World Enduro Super Series."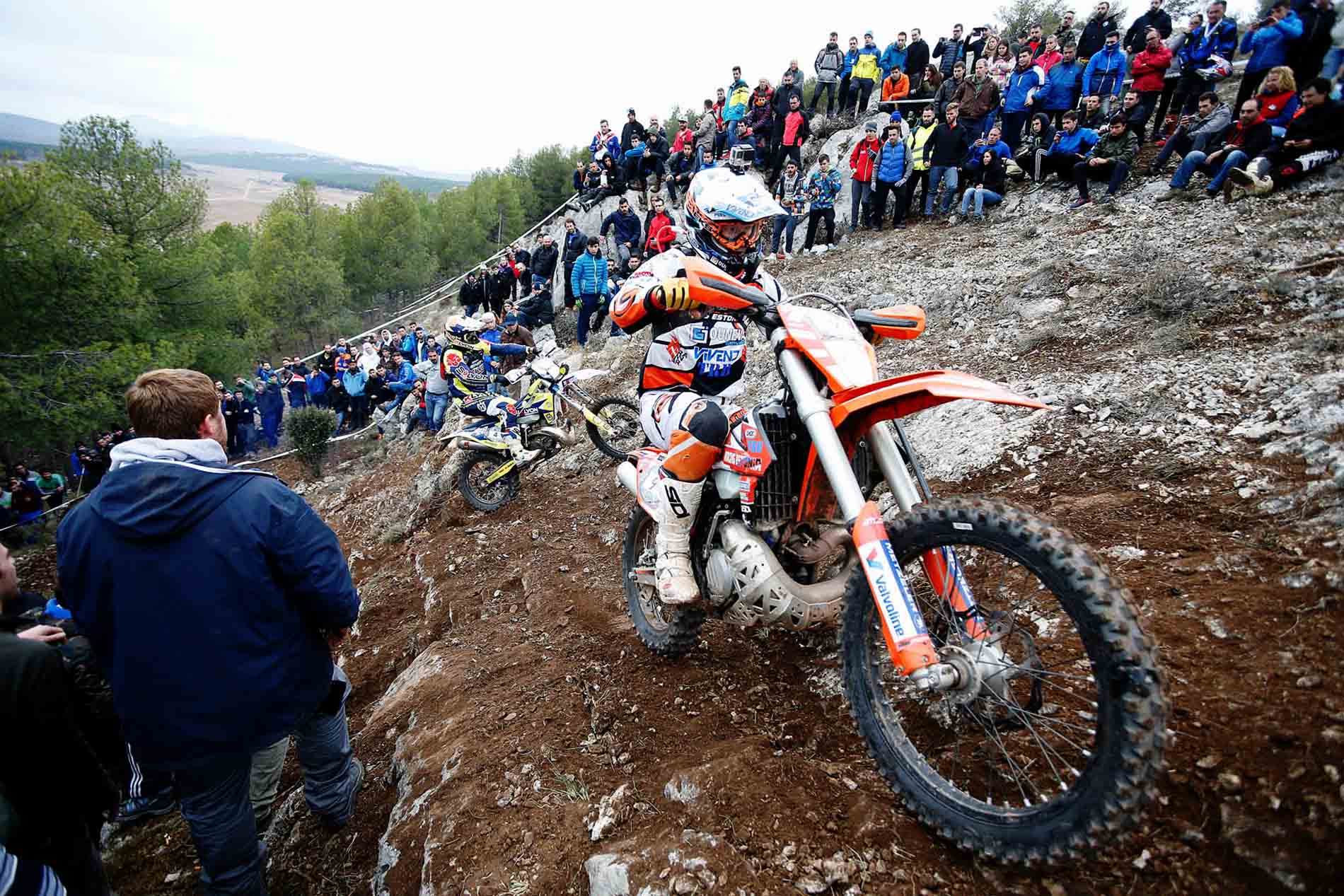 Fran Rico – The 5 Elements, Founder & Event Producer: "I'm looking forward to bringing Hixpania Hard Enduro into WESS. I really feel that we have a strong race and one that can stand shoulder-to-shoulder with all of the other events in the series. For those that know Hixpania, the format of the race remains exactly as it has done for the last three editions. The only change is the date, moving from autumn to summer. However, those that know Aguilar de Campoo will also know that due to its 1000 metres of altitude and location in the north of Spain, the weather in June is every bit as unpredictable as late October. We're excited for this next chapter of Hixpania Hard Enduro and will work hard over the next four months to ensure everything is ready to deliver a world-class event."

For 2019, Red Bull Media House will again act as the exclusive Media Partner for WESS, which will include a 26-minute Recap Program for all eight rounds on Red Bull TV, plus three live broadcast shows from Erzbergrodeo Red Bull Hare Scramble, Red Bull Romaniacs and GetzenRodeo.
STORY: WESS Welcomes Eurotek KTM To 2019 Championship
STORY: WESS Announces Eight Round 2019 Championship
LINK: World Enduro Super Series
LINK: Hixpania Hard Enduro
photos (c) Predrag Vuckovic & Future7Media