The British team Eurotek KTM will contest all eight rounds of the 2019 World Enduro Super Series. Increasing their visibility and strength in international Enduro competition through WESS, Eurotek KTM will fully support rising talents Travis Teasdale and newly crowned FIM SuperEnduro Junior World Champion Will Hoare during 2019.
At only 20 years of age, Travis Teasdale has quickly become one of South Africa's leading Enduro riders. Competing in selected rounds of WESS with Beta Factory Racing during 2018, Teasdale claimed three top-10 results. His highlight was a career-best sixth overall at Erzbergrodeo Red Bull Hard Scramble in Austria. With the support of Eurotek KTM behind him, he is set to become a threat for the podium throughout the year.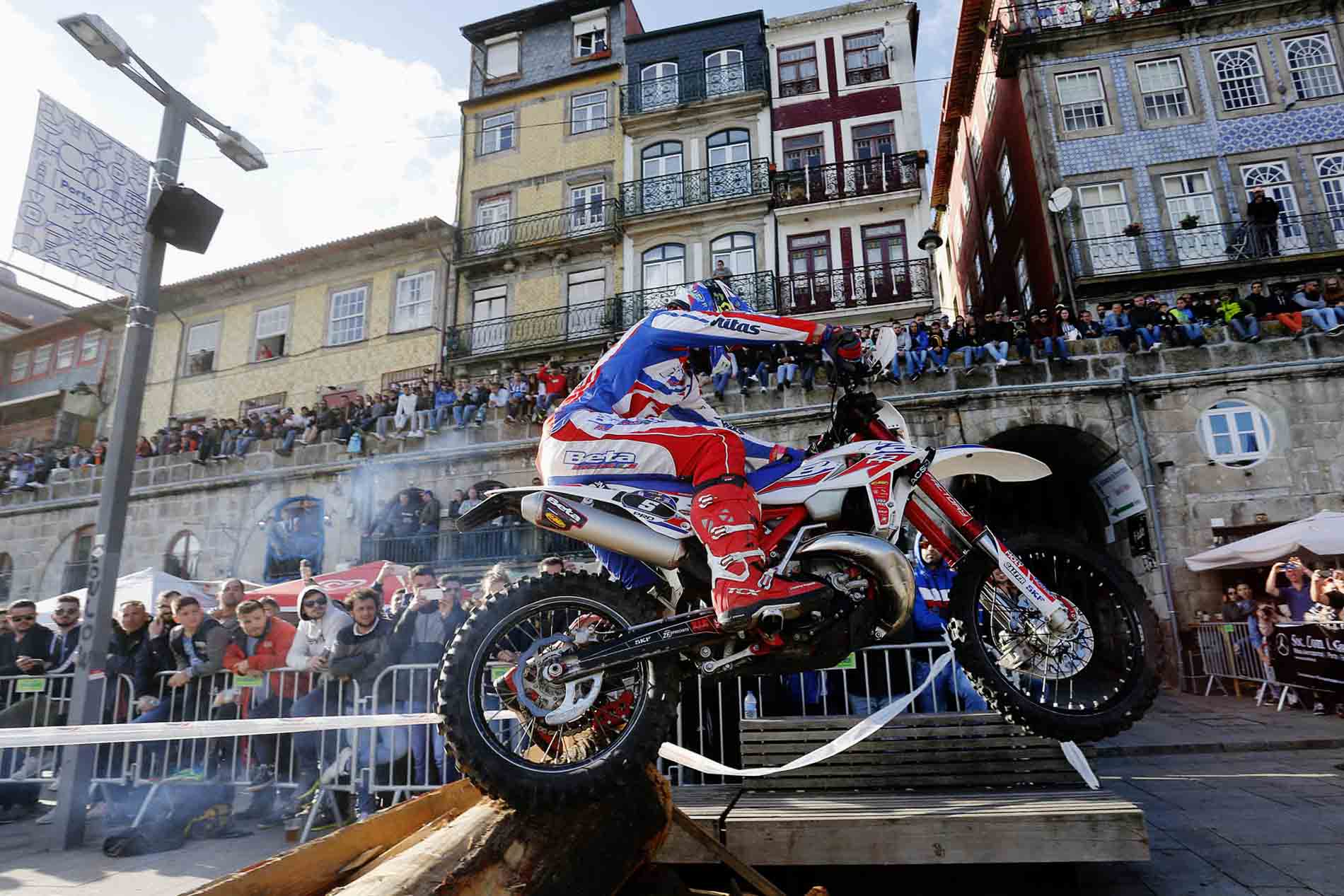 British rider Will Hoare first grabbed international attention as one of the top privateer riders competing in last year's championship. A series-best 15th overall at Hawkstone Park Cross-Country, and 21st at Red Bull Megawatt demonstrated his ability to adapt to the multi-discipline format of WESS.
Since then, the 20-year-old has shot to fame by winning the 2019 FIM SuperEnduro Junior World Championship in dominant fashion. With Eurotek KTM quick to take Hoare under their awning, he now has the support required to show his true potential outdoors.
Along with official riders Teasdale and Hoare, Eurotek KTM will also support British riders Charlie Frost, Sam Winterburn and Joe Deakin at selected rounds. Additionally, they will also have a bike transportation and a service package available for riders of all ability levels at each round of this year's championship.
Mark Jackson – Team Manager Eurotek KTM: "We feel it's going to be a good year for Eurotek KTM in the World Enduro Super Series. The championship looks very exciting with some iconic venues on the calendar. It's going to be a real test of Enduro. By expanding our efforts for 2019 we've been able to bring two talented young riders under our awning, while also providing additional support to some key riders at selected rounds. Travis' work ethic and commitment to the sport has really impressed me. He's worked hard this offseason to improve his overall Enduro skills and I feel he's ready to deliver some strong performances and challenge for podium results. It's a pleasure to have newly crowned SuperEnduro Junior World Champion Will Hoare in Eurotek KTM colours. He's a really good and genuine 20-year-old with bags of talent. I'm hoping with our support he can focus on the racing and continue to grow as a rider. Along with our official and supported riders, it's also going to be a busy season as we continue to provide a transportation and service package for competitors of all ability levels at all WESS events during 2019."
The eight-round 2019 World Enduro Super Series begins with Portugal's Toyota Porto Extreme XL Lagares on May 10-12.
STORY: Stage Set For Eight-Round World Enduro Super Series
STORY: "With Eurotek KTM I can impress in WESS" – Will Hoare
STORY: Pol Tarres And TTR Officine Rigamonti Set Sights On 2019 World Enduro Super Series
STORY: World Enduro Super Series Welcomes 'Hixpania Hard Enduro' To 2019 Calendar
STORY: Billy Bolt Becomes The 'World Enduro Super Series' Inaugural Champion
LINK: World Enduro Super Series
photos (c) Future7Media