For defending WESS champion Billy Bolt 2019 has so far been a difficult road of recovery. Picking up a serious leg injury last winter, the Rockstar Energy Husqvarna Factory Racing rider has frustratingly battled to return to full fitness instead of leading the fight to defend his title.
With a broken left leg resulting in nerve damage to his foot the British rider was unsure if he'd even make the start of the 2019 WESS championship. Determined not to give up without a fight, the defending WESS champion not only took to the start but finished an impressive fifth. Finishing 15th the following weekend at Trèfle Lozérien AMV, he then placed seventh at the Erzbergrodeo Red Bull Hare Scramble.
Delivering arguably his best performance of the season so far at Spain's Hixpania Hard Enduro, with a relaxed mindset Bolt placed a confidence-boosting fourth, missing the podium by just three points.
Now, with round five at Red Bull Romaniacs next on his hit list, Bolt feels he's beginning to put the tough times behind him. It's onwards and upwards from here on out…
Overcoming Injury
"I've basically been fighting to recover from an avulsion fracture of the fibula bone in my left leg. What happened is that the ligament pulled off a piece of the bone. Surgeons were able to repair the bone and reattach the ligament, but the side effect of an injury like that is nerve damage. As a result I've currently got limited mobility in my foot and in turn reduced balance when riding. Also, I have to adjust the way I change gear – instead of moving my foot I have to move my whole leg. Overcoming the side-effects has been hard work, but my team has been great with modifications on my bike. Gradually we're getting there, with improvements every time I ride."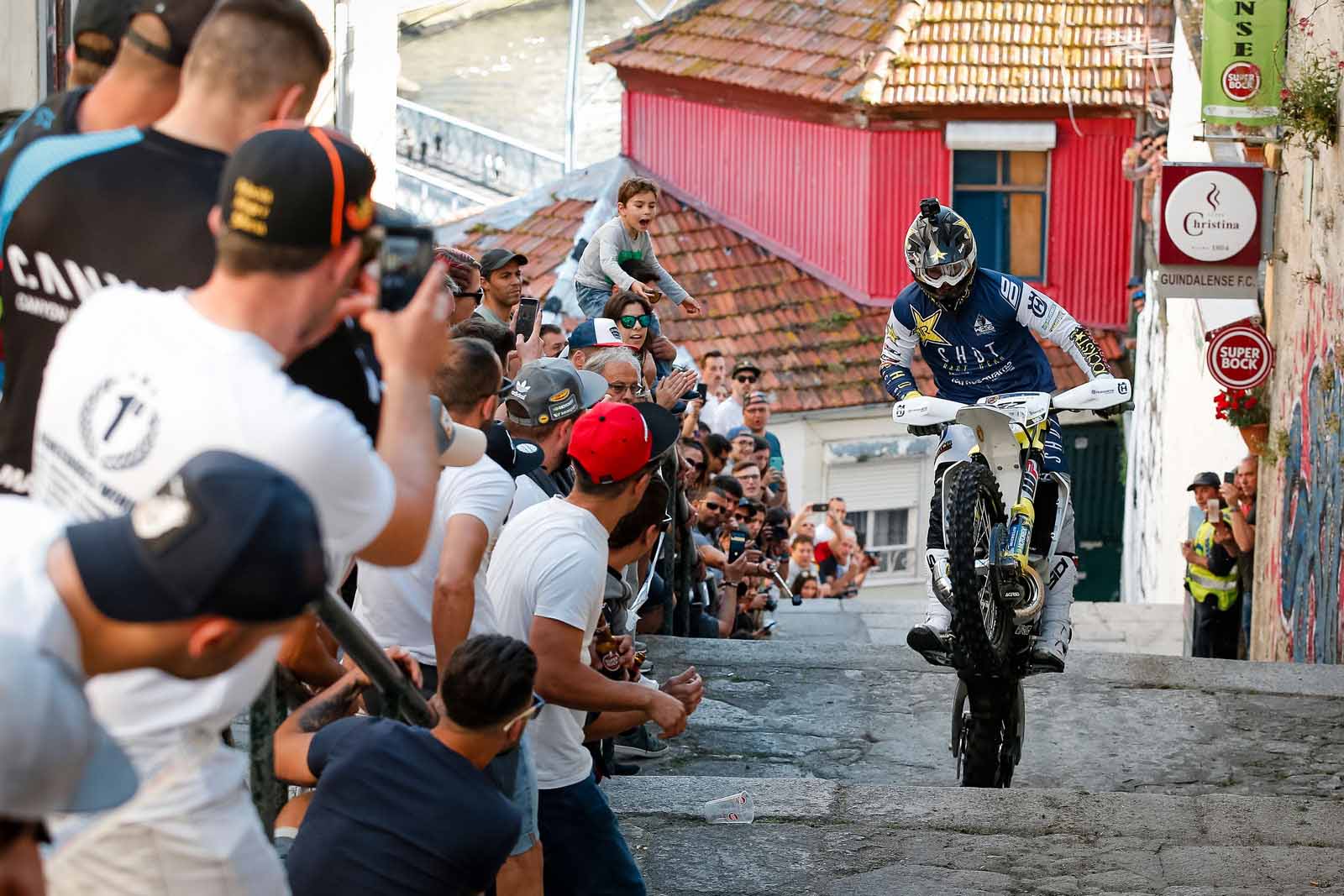 Being Happy Works
"It's not easy when things aren't going your way but changing my mindset and looking at the positives has definitely helped. I'm trying to be more relaxed about my racing – focus on what I can do with what I've got and not get frustrated by what I can't do. Despite the injury, I'm lucky to be here and racing bikes. I'm happy with that, and if Hixpania Hard Enduro is anything to go by then that relaxed outlook has improved my results and performance, so it's onwards and upwards from here."
Racing Back To Top Form
"I've been working towards a performance like I had at Hixpania Hard Enduro for a long time. I came into the weekend with a relaxed mindset and was happy to take things one day at a time. Up until then I'd been stressing a lot about the end result before I even started a race. I knew Friday's prologue would suit me and rode well for second. On Saturday the race was fast from the off, so I tried to pace myself and let things settle. Once I found a rhythm I began to make positions and finished third. I was chuffed with that and it was probably my best result of the weekend simply because it was a tough, long battle. The pace of Sunday's race was much slower and technical, but very physical. The previous day had taken its toll, but I managed to find a little bit of energy towards the end. Overall, I missed the podium by three points, but I'm pleased with things. Since my injury it's been a long road to get to this point and fourth is a definite step forward for the good."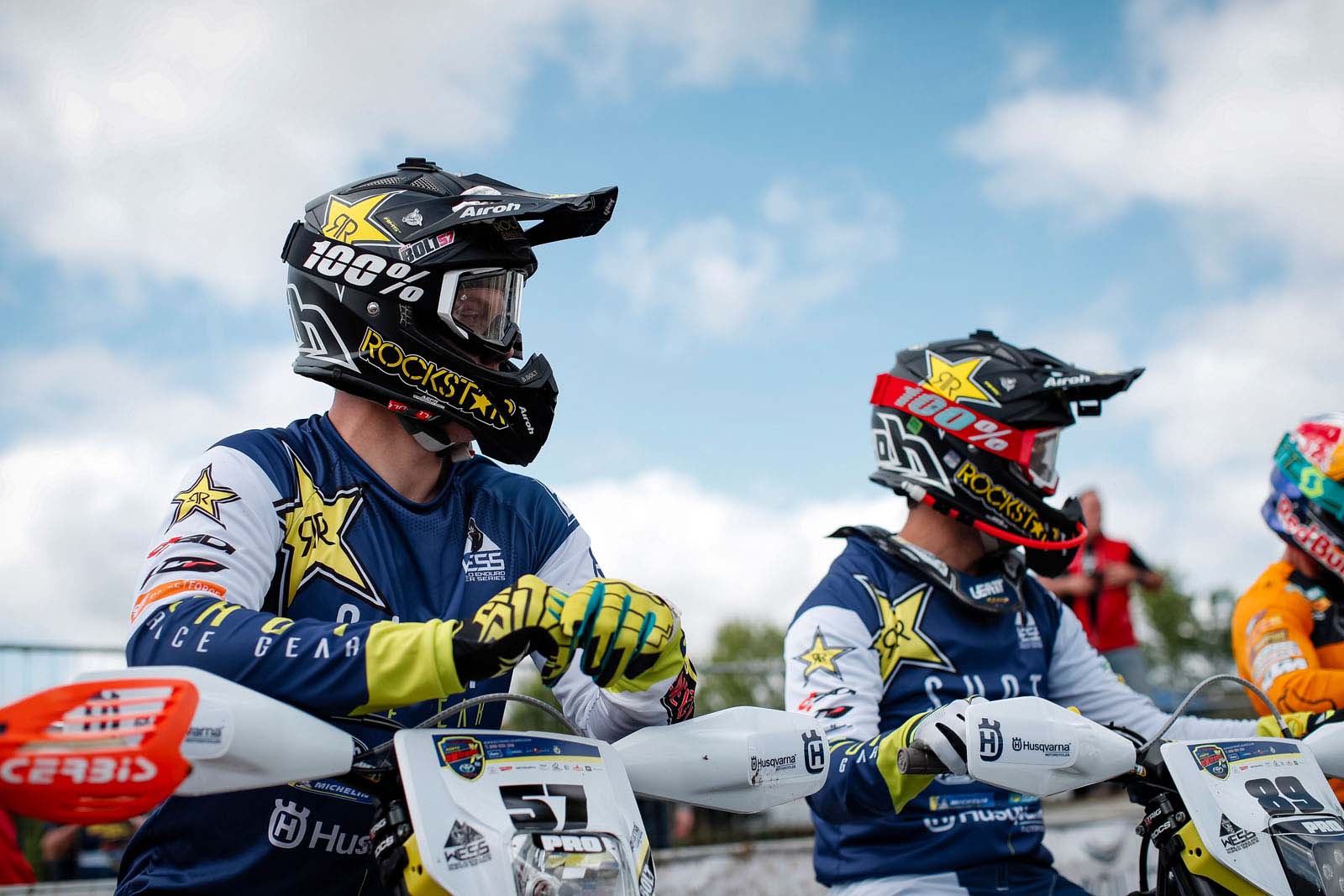 Turning Weaknesses Into Advantages
"In Hixpania Hard Enduro's main race on Sunday we had a really technical rocky off camber along the edge of a lake. As it lay it should have really hampered me because continually dabbing a foot would have been painful. To get around that I rode it feet up and was able to carry so much more speed as a result. That turned out to be an advantage for me because I caught and passed people most laps. I picked off Pol Tarres, Taddy Blazusiak, Jonny Walker and eventually Alfredo Gomez, too."
All Systems Go For Red Bull Romaniacs
"Red Bull Romaniacs is next and that's quite the unknown round for everyone. It's such a challenge and one I feel, regardless of injury, I've got a lot to learn and figure out. Prior to the Erzbergrodeo Red Bull Hare Scramble I put a lot of pressure on myself to do well, but I've realised I can't do that so for Red Bull Romaniacs my goal is to just take it one day at a time. It's a long race, there will be a lot of ups and downs along the way, but if I keep plugging away at things and finish then the result will take care of itself."
STORY: Sandra Gomez – The Limit Is Up To You!
STORY: Graham Jarvis Takes World Enduro Super Series Lead With Victory At Hixpania Hard Enduro
STORY: Billy Bolt Becomes The 'World Enduro Super Series' Inaugural Champion
LINK: World Enduro Super Series
photos (c) Future7Media