(KTM) Relatively short at a total distance of under 500 kilometers, and with a timed special of 287 kilometers, stage nine of the Dakar was made up of a fast, looped route close to Wadi Ad Dawasir.
Matthias Walkner übernimmt die Dakar-Gesamtführung
As the third rider into the stage, Matthias Walkner immediately took his time, focusing on his navigation to avoid making any costly errors. However, with the special proving to be relatively straightforward, Walkner knew he would have to push to stay in touch with his two rivals ahead of him. By catching them both by the finish, the experienced Austrian not only moved himself up into the provisional lead of the race, but also lost the minimum of time to his closest competitors while also securing himself another strong start position for Wednesday's stage 10.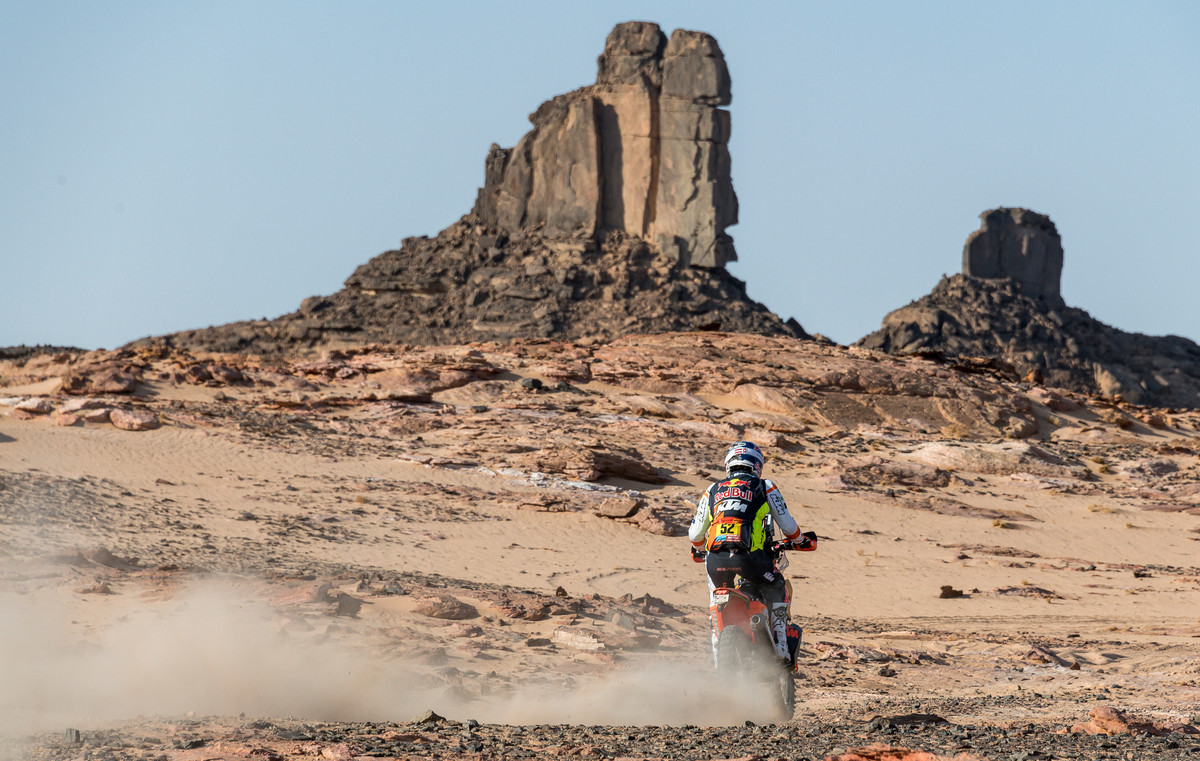 Matthias Walkner: "It was quite a short stage today, but really, really fast. It wasn't too difficult with the navigation and the boys in front did a good job, so it was quite hard to make up a lot of time. By the refueling I saw that I was a little off the pace, not too much, but I knew I would have to get my head down for the second half of the stage. It all seemed to pay off because I have taken over the lead of the overall and also my starting position for tomorrow is quite good. We've got three more really interesting days to come."
Provisional Standings – 2022 Dakar Rally after 9 of 12 stages
1. Matthias Walkner (AUT), KTM, 30:14:03
2. Sam Sunderland (GBR), GASGAS, 30:16:15 +2:12
3. Adrien Van Beveren (FRA), Yamaha, 30:17:59 +3:56
4. Pablo Quintanilla (CHI), Honda, 30:18:44 +4:41
5. Kevin Benavides (ARG), KTM, 30:24:25 +10:22
STORY: Sam Sunderland wins the 2022 Dakar Rally (January 2022)
STORY: Daniel Sanders Out Of 2022 Dakar Rally With Injured Left Arm Following Stage Seven Crash (January 2022)
photo (c) Rally Zone